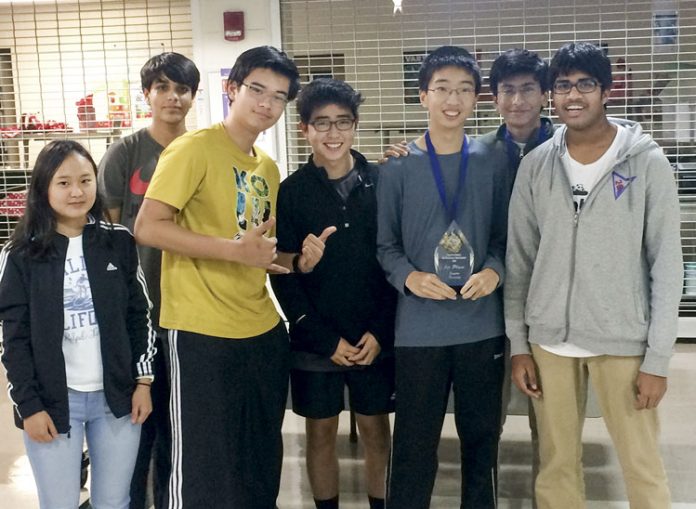 Students on the junior varsity math team at McIntosh High were the first place winners at the annual Fayette County Math Invitational, a math competition that is open to high schools throughout the metro Atlanta Area.
Team members are Rachel Park, Zain Alvi, Robert Palla, Yuheon Lee, Mark Ni, Man Shah, Utkarsh Singh, and Ryan Wijaya.
Additionally, fellow team member Mark Ni was the first place overall winner.
The team's coach is Greg Mason.