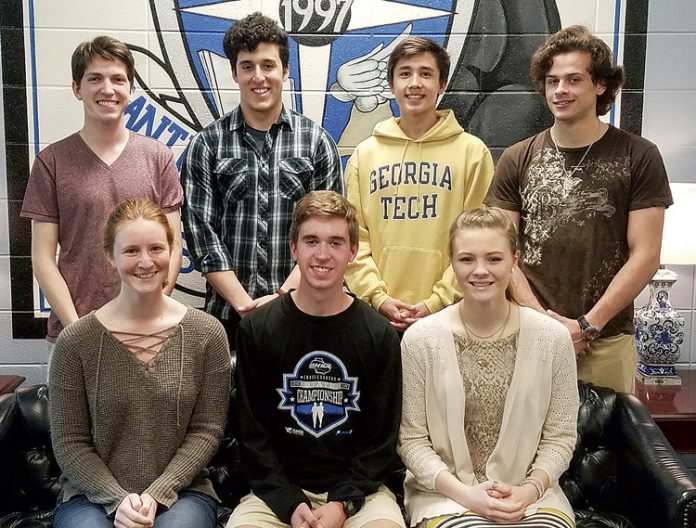 Seven graduating seniors at Starr's Mill High are among the first to receive the new Georgia Seal of Biliteracy, which became available to students for the first time this school year.
The students are Connor Donahue, Christopher Hollingsworth, Genie Horne, William Porter, Cassidy Powell, Griffin Tillman, and Josh Tysor.
The diploma seal recognizes high school graduates who have attained a high level of proficiency in speaking, reading, and writing in one or more languages in addition to English. To qualify for the Georgia Seal of Biliteracy, students must complete language arts requirements for graduation with an overall grade point average of 3.0 or above, and show proficiency in one or more languages other than English as demonstrated by passing a foreign language advanced placement examination with a score of 4 or higher.
The purpose of the seal is to encourage students to study foreign languages, certify attainment of biliteracy, and provide employers with a method to identify people with language and biliteracy skills.