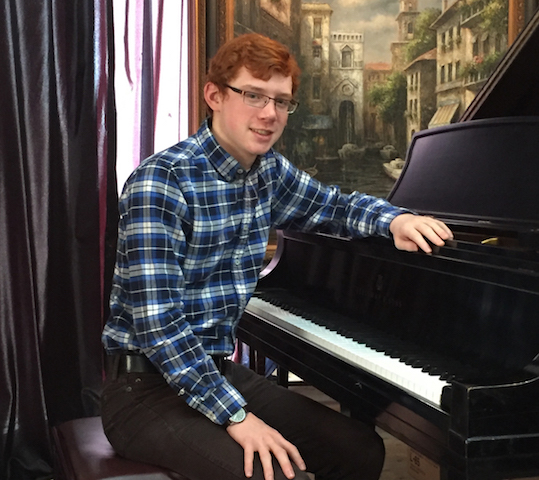 Senoia teen Hezekiah Brown, 17, recently earned a Graduation Senior Award from the Atlanta Area Suzuki Piano Association, Atlanta's leading piano organization following the principles of music instructor Dr. Shinichi Suzuki.
The award is presented by AASPA to graduating high school seniors performing in a Suzuki Graduation Concert, to recognize the commitment of continuing piano study through their senior year.
Brown, a senior home-schooled student who studies piano with AASPA teacher Nancy Lewis, will perform Jan. 15 at Spivey Hall in AASPA's 40th Graduation Concert. His chosen piece is Sonata K. 545, III. Rondo, Allegretto by Wolfgang Amadeus Mozart.
The primary purpose of the AASPA graduation program is to recognize the accomplishments of dedicated Suzuki students and teachers and to encourage them to continue to raise their sights and standards in a non-competitive environment. Students performing in the concert range in age from 6 to 18 years of age, and represent a wide array of schools and areas across metro Atlanta.