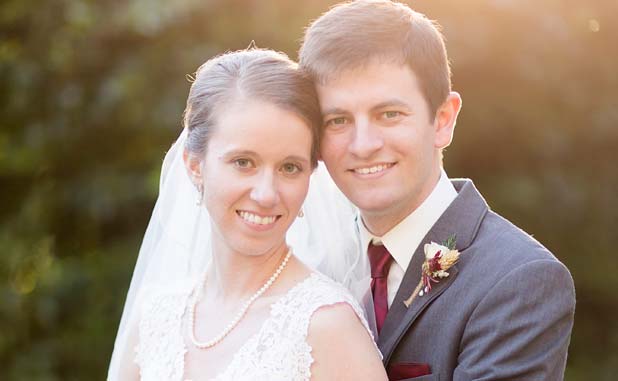 Sara Irene Kahley and David Lee Turk were married on Oct. 22, 2016, at Christ Our Shepherd Lutheran Church in Peachtree City, with the Reverend Miriam Beecher officiating. Sara is the daughter of Kevin and Penny Kahley of Fayetteville. David is the son of Chris and Tammy Turk of Peachtree City.
The bride is a 2006 graduate of Fayette County High School in Fayetteville, and a 2011 graduate of Georgia College and State University with a bachelor's degree in special education. For the last five years, she was employed at the University of Georgia's Cooperative Extension Office in Fayette County as the 4-H program assistant.
The groom is a 2007 graduate of Starr's Mill High School, a 2011 graduate of Georgia Institute of Technology with a bachelor's degree in mathematics, and a 2012 graduate of Kennesaw State University with a master of arts in teaching. He is currently employed at Marietta High School as a math teacher.
The couple currently resides in Marietta.