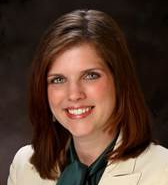 Cancer Treatment Centers of America recently announced the promotion of Alora Brock to vice president for clinical transformation, CTCA medicine & science. In this role, Brock will focus on ensuring effective system alignment around strategic and operational initiatives critical to the delivery of consistent high quality evidence-based care and expansion of disease-site service lines.
Brock earned a bachelor of science in sociology from Indiana University and a master of business administration from Saint Joseph's University. She has worked at CTCA for 11 years in a variety of roles, including most recently as vice president quality & operational integration at Southeastern Regional Medical Center. She is a Lean Six Sigma Master Black Belt. She currently lives in Peachtree City with her husband and two children.
Cancer Treatment Centers of America Global, Inc., headquartered in Boca Raton, Fla., is a national network of five hospitals that serves adult patients who are fighting cancer. CTCA offers an integrative approach to care that combines advancements in genomic testing and precision cancer treatment, surgery, radiation, immunotherapy and chemotherapy, with evidence-informed supportive therapies designed to help patients physically and emotionally by enhancing their quality of life while managing side effects both during and after treatment. CTCA serves patients from around the world at its hospitals in Atlanta, Chicago, Philadelphia, Phoenix and Tulsa.