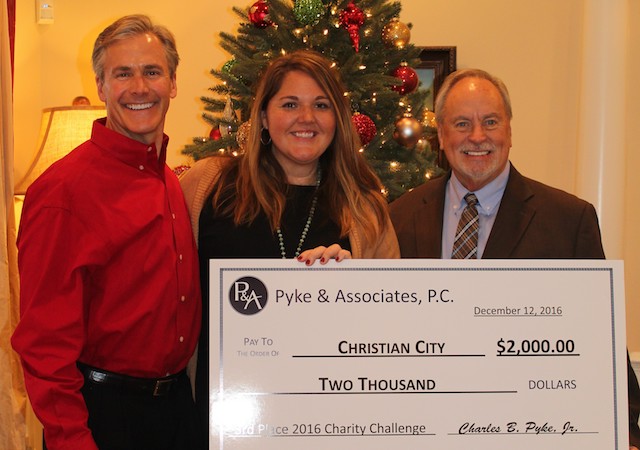 To encourage community engagement with charitable organizations, Stockbridge estate planning law firm Pyke & Associates initiated a social media charity challenge in October.
Participating charities submitted a photo for posting on the Pyke & Associates Facebook page. Each charity then encouraged its staff, volunteers and supporters to vote by going to the Pyke & Associates page and liking the posted photo. The three charities with the most votes received donations from Pyke & Associates in December.
In the above photo, Charles Pyke (owner of Pyke & Associates) and Suzanne Presley (Pyke & Associates partner and Christian City Board of Trustees member) present a $2,000 donation to Philip Kouns, chief operating officer of The Children's Village at Christian City.