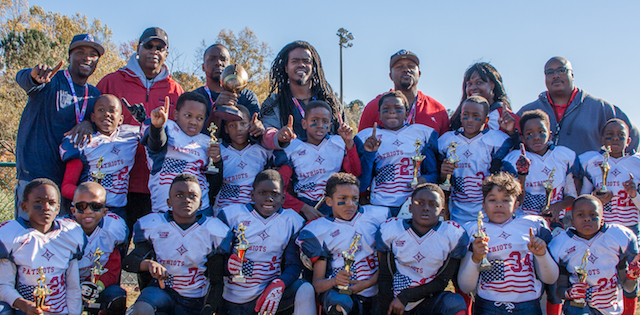 The Sandy Creek Youth Football Association 8u team came up short in their quest of winning three Super Bowls in four years.
However, they did make it to the Super Bowl for a fourth consecutive time and they won it two of the four times.
This year's final score was 19-6 in favor of the Hapeville Hornets, but the score is not indicative of the epic battle that took place at McCurry Park.