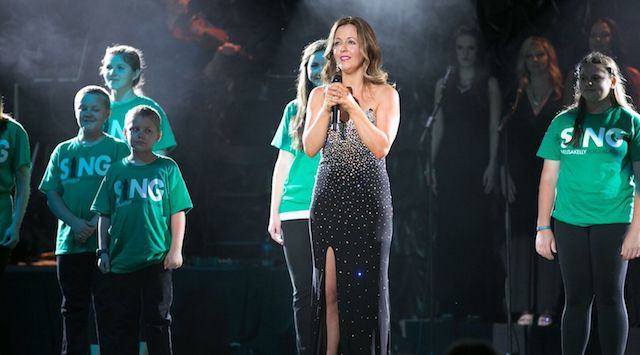 Tickets for Lisa Kelly's Celtic Spring Concert will go on sale Friday, Nov. 18, at 9 a.m.
The concert is scheduled for Saturday, April 22, at the Fred in Peachtree City.
Tickets may be purchased at ticketalternative.com or at 877-725-8849. Reserved seats range from $40-$50 and lawn seats may be purchased for $35. Gold and Belgard Tables are priced at $390 and seat six. Belgard Tables may be upgraded to seat eight by purchasing additional seats for $65 each. Picnic Tables are priced at $330 for six and can be upgraded to seat eight for an additional $55 per seat.
Kelly is a multi-platinum-selling recording artist, singer and actor who hails from Ireland and is best known to audiences worldwide through her performances with Irish music phenomenon Celtic Woman.
For further information, visit www.amphitheater.org or the amphitheater's Facebook page.