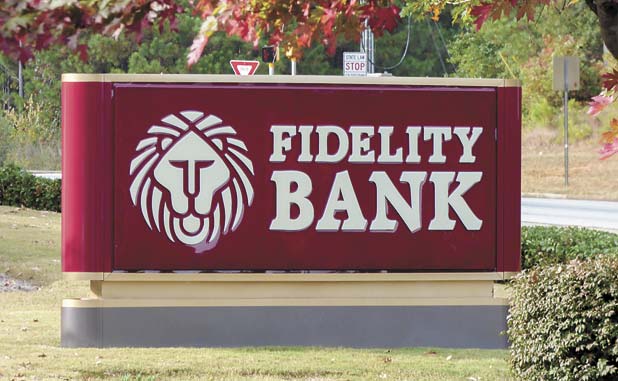 Surveillance camera caught bank robber at work Nov. 2 in Fayetteville's Fidelity Bank. Photo/FBI.
Investigators with the Fayette County Sheriff's Office on Nov. 8 arrested a Jonesboro man for the Nov. 2 armed robbery of the Fidelity Bank in Fayetteville.
Sheriff Barry Babb said investigators executed a search warrant at the Clayton County home of 37-year-old Apollo Tumbling at 11:08 a.m. Tuesday morning.
Babb said investigators recovered money stained with red dye that was stolen Nov. 2 from the Fidelity Bank branch on Ga. Highway 54 and South Sandy Creek Road in west Fayetteville.
"Tumbling admitted to the crime and is cooperating," Babb said. The robbery weapon also was recovered: a plastic replica of a handgun, Babb said.
Babb said investigators are confident that the suspect has been involved in other bank robberies in the metro Atlanta area.
"I'm proud of our investigators," Babb said. "They work as a team and they don't rest."
The Federal Bureau of Investigation on Nov. 7 joined the search and in a news release said that the same man is believed to have scouted the Bank of North Georgia less than a mile to the east earlier in the afternoon.
The robbery of Fidelity Bank on Ga. Highway 54 West at South Sandy Creek Road occurred at approximately 2:30 p.m. when a black male entered the bank while brandishing what appeared to be a black semi-automatic handgun, Babb said.
"(The robber) presented a note to the victim teller announcing a robbery. After obtaining an undisclosed amount of money, the robber departed the bank without further incident," said Babb. "He was observed in a white cargo style van with the right rear window covered in plastic."