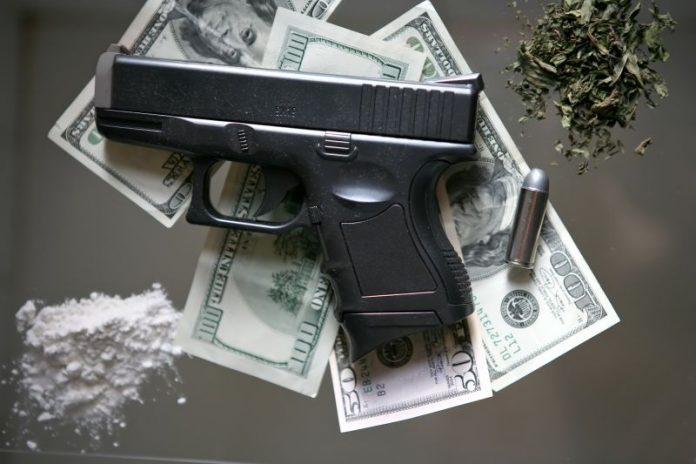 A wanted Gay, Ga. resident was arrested by Senoia police on Oct. 11 and found to be in possession of suspected methamphetamine, firearms and several thousand rounds of ammunition.
Thirty-four-year-old Michael P. Brackett was charged with possession of methamphetamine with intent to distribute, obstruction and possession of a firearm during the commission of a felony, according to Senoia Police Department spokesman Jason Ercole.
Ercole said officers at approximately 2:40 a.m. on Oct. 11 learned that a wanted fugitive (wanted for failure to appear on possession of methamphetamine and marijuana charge) was traveling along Ga. Highway 85 from Senoia towards Fayette County.
"Officers stopped the suspect's vehicle and identified the driver, Mr. Michael P. Brackett, as the fugitive. While speaking with Mr. Brackett, officers observed a rifle on the front passenger seat," said Ercole. "When officers asked Mr. Brackett to exit the vehicle several times he refused. In order to separate the fugitive from the weapon that was within reach, officers had to physically remove Mr. Brackett from the vehicle. One officer received minor injuries to his hand in doing so."
Brackett was secured in handcuffs and placed in the rear of a police cruiser. An impound inventory of the Brackett's vehicle revealed a loaded semi-automatic handgun in the driver's door compartment.
Ercole said the inventory also revealed approximately 10 grams of suspected methamphetamine, ingredients and other items used in the manufacturing of methamphetamine and several thousand rounds of ammunition.
Brackett was transported and released to the Coweta County Jail.