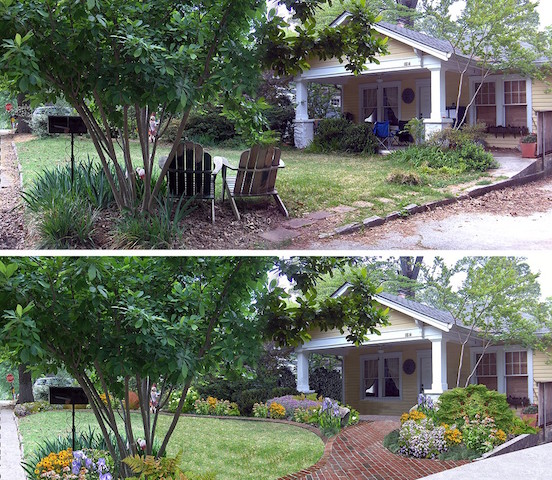 Ever wonder where to put the "bones" of your landscape – the walks and terraces, the walls and arbors – so that your garden best complements your home? Noted landscape architect Élise Cormier, speaking at the October Coweta Master Gardener Extension Volunteers' Backyard Association Meeting, can show you how.
In "Unexpected Beauty: Design That Works for Your Landscape," Cormier talks strategy for creating a handsome, healthy garden. The free presentation will be Tuesday, Oct. 11, at 7 p.m. at the UGA Extension – Coweta County, 255 Pine Road in Newnan. It is open to the public.
Cormier is a professional landscape architect (PLA) and certified playground safety inspector (CPSI). A frequent lecturer with the National Garden Club's Landscape Design School, she is passionate about design, native plants and playful gardens.
Cormier is principal of Smart Landscapes, an Atlanta-based landscape architecture firm focused on connecting people with nature through sustainable design. She has over 10 years' experience creating parks, playgrounds and healthy neighborhoods.
She holds a bachelor's degree in geology from Smith College and master's in landscape architecture and natural resources from North Carolina State University. Cormier serves as adjunct faculty at Auburn University's School of Architecture.
Admission to the lecture is free, and you need not register in advance to attend unless you want to be registered for the door prizes, usually plants and other gardening items.
The Backyard Association is an educational program sponsored by the Coweta County Master Gardener Extension Volunteers (MGEVs). The presentations are free to the public and are held on the second Tuesday of each month at 7 p.m. at UGA Extension – Coweta County. Call the Extension office at 770-254-2620 for reservations and to register for door prizes.