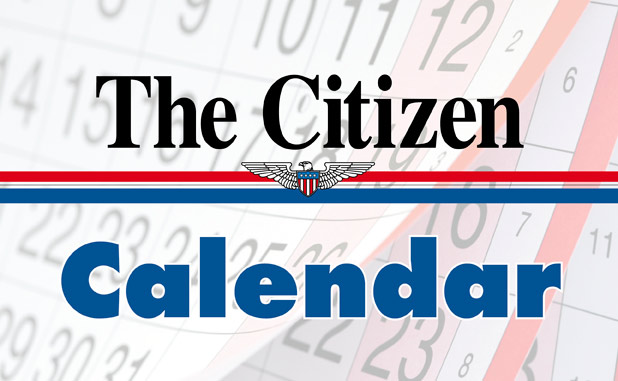 August
August 24
"Picture Perfect Moments" is today from 1:30-3:30 p.m. at Fayette Senior Services' Fayetteville location (The Life Enrichment Center, 4 Center Drive).
The world of digital photography is unlimited and provides so many advantages to photo taking, viewing and editing. DMS Creative Solutions will help attendees become expert photographers to capture the most picture perfect moment at any time. Learn about basics of digital photography from types of cameras – including smartphones – elements of exposure, rules of composition and everything in between. This program is $15. Pre-registration is required and payment must be made at the time of registration. Phone 770-461-0813 or stop by any location to register. FSS members and non-members welcome. For more information visit www.fayss.org.
August 29
"Golf Fore Kids" Classic at Eagles Landing Country Club is today. Annual fundraiser to benefit The Children's Village at Christian City where victims of child abuse live safely in family-focused homes with loving house parents. Campus is located in Union City. Register to play golf or sponsor the tournament at christiancity.org. Or contact Ashley Bonner at 678-466-1093 or ashleyb@christian-city.org.
August 30
Flat Creek 9ers Ladies Golf league will host a Charity Golf Tournament today to benefit Fayette County Ferst Foundation for Childhood Literacy. The tournament is open to Flat Creek Niners and their guests. 100 percent of the proceeds will go to the Ferst Foundation and all monies will stay in Fayette County. There is still time to become a corporate sponsor or donate items to the silent auction/raffle. All donations are tax deductible. For more information, contact Joyce Lenhardt at flatcreek9ers@gmail.com or Lenna Siderius at lmsiderius@hotmail.com.
September
September 1
The Greater Fayette Republican Women's Club will be holding a lunch meeting today at 11:30 a.m. at Crosstown Grille in Peachtree City.Michelle Forthofer, author of "For the Sake of a Difference: A New Voter's Guide to Making Sound Choices for the Future", will be the featured speaker.
Guests are welcome to attend! A limited lunch menu will be available for purchase. For more information, please contact Leah Williamson at gfrwcga@gmail.com or visit www.greaterfayettegarepublicanwomen.org.
September 4
The Peachtree City Library Art Initiative announces the exhibit of a selection of photos by Michael Geissinger, freelance photojournalist, from a collection donated to the Library of Congress.
The exhibit opens Sept. 4 and continues through Oct. 27. The opening reception will be an "after hours" event Friday, Sept. 9, at 7 p.m. Geissinger and his wife expect to be in attendance. The Peachtree City Library Art Initiative seeks to extend the visibility of quality art using regional resources. While the local art associations, the Fayette County Society of Fine Art and the Newnan-Coweta Art Association, have done an exceptional job of supplying monthly exhibitions for many years, the new initiative seeks to enhance that relationship as well as build new ones. Featured artists, who will have a two-month exhibit time, are subjected to a juried process. The committee is currently finalizing next year's art year calendar.
The November/December 2016 exhibit features the award winning work of Mike Sawecki, fine artist and art teacher.
For additional information contact Rebecca Watts, adult services librarian, at 770-631-2520.
September 6
The Peachtree City Garden Club hosts its first fall meeting at 10 a.m. at The Bridge Community Center, 225 Willowbend Rd., Peachtree City. Come hear local master gardener, horticulturalist, and Georgia-certified landscaper, David Cree, talk about "How to Achieve an Appealing Landscape: Where the Beauty of Nature Meets the Artistry of Man." Guests are welcome. Join us at 9:30 for refreshments. Yearly membership in the garden club is $15. For more information, check out the Peachtree City Garden Club on Facebook.
September 11
The Peachtree City Police Department is hosting this year's National Night Out event along with the Peachtree City Convention and Visitors Bureau. It is today from 4-6 p.m. at Huddleston Elementary School.
Come out to visit with several public safety and community-based crime prevention agencies and check out the Fire Department ladder trucks, helicopters, police vehicles, and various other pieces of public safety equipment. All children who attend the event can participate in the extremely popular public safety scavenger hunt, which yields lots of goodies and prizes donated by the community. After National Night Out, head across the street to The Fred for the Lee Greenwood concert, which will include a public safety recognition component in honor of the 15th anniversary of Sept. 11, 2001. For Lee Greenwood concert tickets, visit http://www.amphitheater.org/.
September 12
"You Don't Know Squats" is today from 12:30-2:30 p.m. at Fayette Senior Services' Peachtree City location (The Gathering Place, 203 McIntosh Trail).
A solid plan is always the key to achieving a goal, so having a plan for exercise should be no different. Jason Bombard with Piedmont Fayette Hospital Fitness Center will discuss the best practices to take when trying to create momentum and consistency when starting a personal exercise program. Just "winging it" can lead to failure, disappointment, and injury so join Jason to get on track to exercising today.
This program is FREE but pre-registration is required at 770-461-0813 or register@fayss.org (include name, phone number and event title). FSS members and non-members welcome For more information visit www.fayss.org.
September 15
The Peachtree City Police Department will be hosting a Adult Community Emergency Response Team class beginning Sept. 15. The classes will be held each Thursday for (10) ten weeks concluding Nov. 17. The classes will begin at 6:30 p.m. and last until approximately 9 p.m.
Prospective candidates must be at least 18 years of age and residents of Georgia. Applicants will be required to sign a Waiver of Liability form and will be subject to a criminal history background check as a pre-condition to acceptance into the program.There is no charge to attend this class; however, the class size will be limited.
More information about the Community Emergency Response Team can be obtained by visiting www.cert-peachtreecity.com or by calling 770-487-8866.
Applications are available online or may be obtained from the front lobby of the Police Department.
September 24
Storytellers from around the globe are expected to meet for the College-Temple Storytelling Festival, today from 4-6:30 p.m. at the McRitchie-Hollis Museum, 74 Jackson Street in Newnan.
The Newnan Coweta Historical Society is coordinating the event, billed as the first local event of its kind.
The festival's headliner is Irish storyteller Helena Byrne. Local storytelling group leader Larisa McMichael is coordinating the event.
Tickets are $20 and can be purchased at www.eventbrite.com, by calling 770-251-0207 or by visiting the museum.
September 27
Fayette Visioning, in partnership with the Fayette Chamber of Commerce, Fayette County Democratic Party, Fayette County Issues Tea Party, Fayette County Republican Party and NAACP – Fayette County, Ga., will hold two candidates forums on Sept. 27 and Sept. 29 at the Fayette County Public Library at 1821 Heritage Park Way The forum on Sept. 27 features the District 1 County Commission race, Districts 1, 3 and 5 School Board races and the County Tax Commissioner race. The Sept.29 forum features the U.S. Congressional District 3 race and the races for Georgia House districts 71 and 73.
Doors open at 5:45 p.m. The forums begin at 6:30 and are scheduled to end at 8:30 For more information, contact Larris Marks at 770-714-3212.
"Lunch & Learn: Filling Your Emergency Kit" is today from 11 a.m.-1 p.m. at Fayette Senior Services' Fayetteville location (The Life Enrichment Center, 4 Center Drive).
If the unexpected occurs, do you have the right information at hand for yourself or someone else to access? Recent studies have shown that many of us are unprepared for emergencies that may come our way.
Join Dr. Fred Willms, chief medicare officer with Piedmont Fayette Hospital, and William Stone with Raymond James as they share the importance of creating a vital information file ready and easily available to help in case of emergency.
This program is $10 and includes lunch. Pre-registration is required and payment must be made at the time of registration (770-461-0813 or stop by any location to register). FSS members and non-members welcome. For more information visit www.fayss.org.