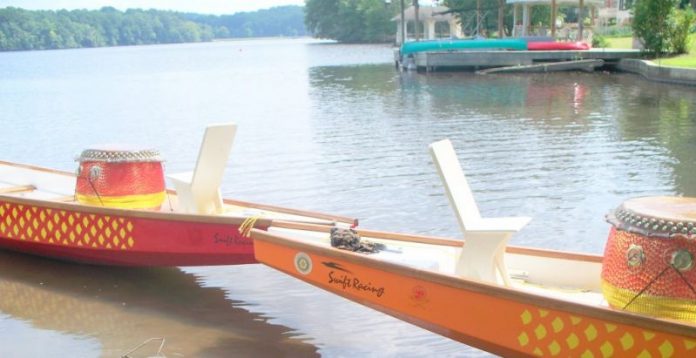 A dragon boat practice session is available Saturday, June 11, at 3 p.m. at Lake McIntosh. Free dragon boat crew practices take place on the second Saturday of June, July, and August. The public is invited, regardless of whether you plan on entering a boat in the Dragon Boat Races and International Festival in September.
All paddles, life jackets, and boats are provided. Wear boating clothes, sunscreen, and "wettable" shoes. Normal water safety rules (no practice during threat of thunderstorms) will apply. Free parking for Fayette County vehicles. It's challenging and fun.
If you'd like to come earlier, they will be training/practicing steering and coaching. They need paddlers for that, too – no experience necessary.
For more information, visit www.ptcdragonboats.org.