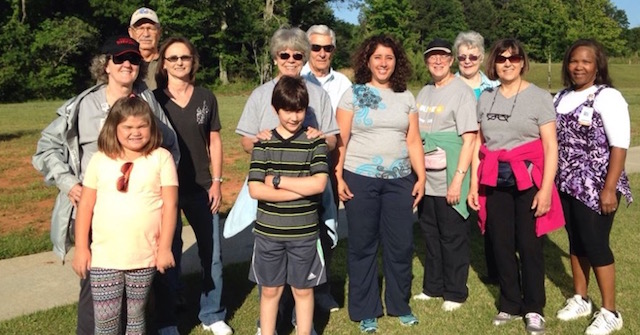 Piedmont Newnan Hospital kicked off its first Walk With a Doc of the season last Saturday featuring neurologist Fariba Farhidvash, MD., one of its newest physicians. Dr. Farhidvash started the walk with a few facts about stroke and keys to prevention.
Strokes are the fifth leading cause of death in the United States and close to 80 percent are preventable, she reported.
She stressed the importance of knowing your risk facts, which include high blood pressure and high cholesterol, diabetes, obesity and tobacco use (smoking), and working to reduce them with the help of your primary care physician.
"This event is a great opportunity to find new doctors in town, but as a caregiver it also gives me some time to take care of myself and get out and exercise." said Pam Parks, a local resident who participated in the walk.
The 2016 Walk With a Doc series takes place the second Saturday of each month through November and features a one-mile route around the Piedmont Newnan Hospital campus. The next walk will be June 11 at 8 a.m.