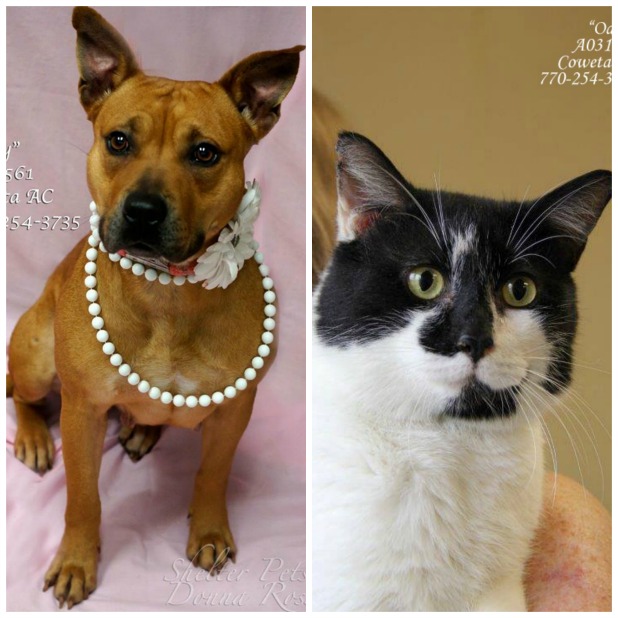 Lucy is a boxer mix described as calm and easygoing who will sit when asked, especially for a treat. Instead of barking and jumping she is waiting patiently and quietly for someone to take her home. ID # A031561. Kennel # A-3. Eligible for one 20-percent discount training session with Bark Busters Atlanta South if adopted in service area.
Odell is a black and white shorthair who is reportedly a favorite with shelter volunteers – quiet and calm but enjoys cuddling and appreciates a good face rub. He likes strutting around his space but also is happy to chill out. ID # A031437. Kennel # C-21.
Approximate numbers of adoptable homeless pets at Coweta County Animal Control: 79 dogs and puppies; 65 cats and kittens.
The Newnan-Coweta Humane Society is a 501(c)3 all-volunteer nonprofit organization dedicated to reducing the number of pets euthanized at Coweta County Animal Control in Newnan through rescue, spay/neuter, foster programs and community awareness. For more information phone 770-253-4694 or visit www.NCHSrescue.org.