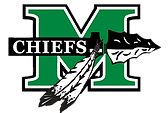 McIntosh High students Steven Lukehart and Parker Olsen have been chosen for inclusion in the 2016 Georgia All-State Jazz Ensemble.
Steven Lukehart had an impressive audition, making the cut for two sections of the ensemble: trumpet (5th chair) and piano (alternate).
Parker Olsen's audition placed him as the principal for the drum section.
This is the most difficult ensemble to make in Georgia since only one to five students plus an alternate are chosen for each of the 11 sections of the ensemble. Two rounds of auditions, one at the district level, and if the student makes the cut, a second at the state level, determines the ensemble members.
Lukehart and Olsen will perform in concert with the other All State Jazz Ensemble members Jan. 28-30 in Athens.