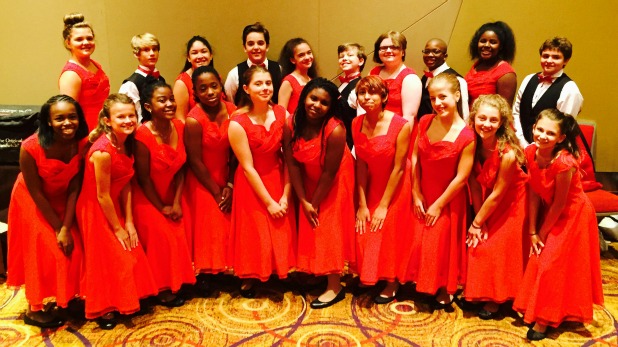 Imagine being a young performer whose choral group was selected to be one of the opening acts for a famous Broadway star. That is exactly what happened for some gifted vocalists at Flat Rock Middle.
The seventh-grade show chorus at Flat Rock Middle was chosen by the ArtsBridge Foundation to perform at its annual fundraising gala, which featured Kristin Chenoweth as the headliner. The chorus was selected to showcase the talents of youth at the middle school level.
"It was an amazing evening! It was a true red-carpet event where our students were treated like stars," said chorus teacher Dana Lamb.
The ArtsBridge Foundation connects Georgia students in grades K-12 with the arts. The fundraising gala was Sept. 18 at the Cobb Energy Performing Arts Centre.