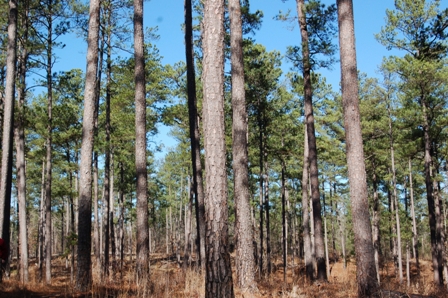 The Coweta Fairgrounds' James E. McGuffey Nature Center will be the site of the first Fall Tree Festival, hosted by the Coweta Master Gardener Extension Volunteers Sunday, Oct. 25, 2-4 p.m. rain or shine.
"Our goal is to make better use of this wonderful natural resource we have so close to Newnan," said Dale Senko, President of the Coweta County Master Gardener Extension Volunteers (MGEVs). "The festival will offer children's activities including a scavenger hunt, leaf rubbings and a 'Tree Detective' game. Adults will enjoy learning to identify trees during our trail walks. What better way to spend a few hours on a fall afternoon than getting outside to enjoy nature?"
The MGEVs have long wanted to make better use of the nature center as a way to teach Coweta residents more about the environment. The MGEVs' three-year plan includes adding more native plants, removing invasive vegetation and developing a children's area.
"We also want to add better signage, so when people visit the trails, they will know what they are seeing," said Senko.
Senko praised Boy Scout Troop 2193, for their help with the MGEV project by removing invasive, non-native plants such as privet and honeysuckle from the McGuffey Nature Center woodlands earlier in the year.
Admission to the family-friendly event is free, and pre-registration is requested by calling 770-254-2620.
The McGuffey Nature Center is located at the Coweta Fairgrounds, 255 Pine Road. For more information, please call 770-254-2620 or email uge2077@uga.edu.