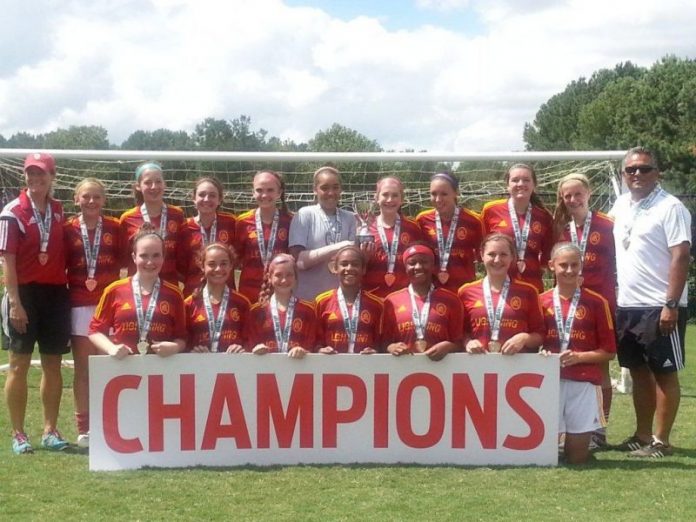 AFC Lightning '02 elite girls team won the Atlanta Cup Sept 7.
On the top row are assistant coach Genie Dzenis, Hope Hartley, Skylar Dzenis, Juliana Pickard, Morgan Yocom, Natali Vera, Lauren Snell, Aden O'Steen, Lizzy Grant, Delaney Edger and Coach Angelo Yokaris.
On the bottom row are Morgan Sisk, Elissa Lotter, Quin Nowicki, Chloe Spradlin, Orianna Roland, Layla Eubanks and Kinslee Harrison.
Photo/Submitted.