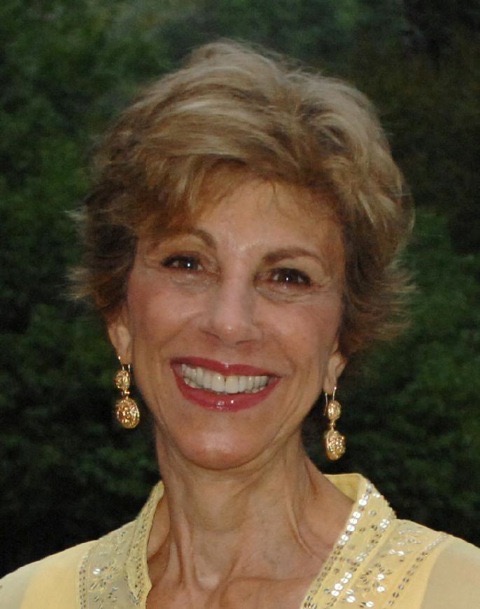 The Coweta Community Foundation has announced that Barbara Dooley will be the keynote speaker for its First Annual "The Power of the Purse" Luncheon Thursday, Oct. 22, at The Newnan Centre, 1515 Lower Fayetteville Road in Newnan.
This fundraiser is being used to establish the Coweta Community Foundation Women's and Children's Fund.
Purses and accessories will be used in the theme and decor of this event, and there will be a Silent Auction of purses and accessories as well.
All proceeds from this event after expenses will be contributed to the new Women's and Children's Fund, and nonprofit agencies that support the women and children of Coweta County will be able to apply through the Foundation's annual grants process to receive support for their programs. In addition, grants will be offered to providers who offer mammograms and breast and cervical cancer screenings to those who can't afford them. The fund will also offer grants to providers who draft wills, powers of attorney and living wills for single mothers of Coweta County.
A native of Birmingham, Barbara Anne Meshad Dooley is the wife of Vince Dooley, former athletic director and former head football coach of the University of Georgia. They have four children: Deanna, Daniel, Denise and Derek.
Dooley is a graduate of John Carroll High School in Birmingham and of Auburn University with a B. Ed. Degree in speech therapy and mental retardation. She also holds a master's degree from Auburn in guidance and counseling.
She has volunteered or served as a board member with dozens of causes. In March, she and her husband were in Newnan to speak at a benefit dinner for Can't Never Could, one of the Foundation's nonprofit partners.
Dooley currently hosts a "Talk of the Town" weekly cable TV show and serves as chairman of the board of the Georgia Lottery. She serves on the Board of Directors of Blaze Sports and serves as Chairperson for the Mad Hatters Tea Party of the St. Mary's Hospital Foundation.
Her many awards include the Jean Harris Award for Volunteer of the Year from the Athens Rotary Club, the United Way Volunteer of the Year Award, and the Boy Scouts of America Distinguished Citizens Award.
"We couldn't be more excited to have Barbara Dooley helping us launch our Women's and Children's Fund," said Ginger Jackson Queener, board chair of the Foundation. "Barbara has a long and distinguished career of serving women and children through her countless volunteer activities, and we are delighted she has agreed to be with us. It's especially meaningful to us that Barbara, who is a breast cancer survivor herself, will be with us in October, which is Breast Cancer Awareness Month."
A number of sponsorship opportunities are available for this event, ranging from The Power of the Purse Sponsor to The Influence Sponsor, The Inspiration Sponsor, The Courageous Ticket and The Tribute. Some of the sponsorship levels include meet and greet opportunities with Barbara Dooley. Those interested may call the Foundation office at 770-253-1833 for more information.
Also at the luncheon, the Foundation will announce the recipient of its first Woman of the Year Award. In the spirit of honoring strong women, the Foundation is offering local citizens the opportunity to place tributes in the event program in honor or memory of the courageous women in their lives. Tributes, available for a $5 minimum donation, must be received by October 1 for placement in the event program.
And Queener emphasized that this event isn't just for women. She's hoping to see men in the audience for the luncheon as they come out to support the women in their lives.
Doors open at 11 a.m. for Silent Auction bidding, and the program begins at noon and runs to 1 p.m. Seating for this event is limited, so those wishing to attend are advised to purchase tickets early. Individual tickets start at $75 each and may be ordered by calling 770-253-1833 or by visiting cowetafoundation.org and clicking on the "Events" tab.