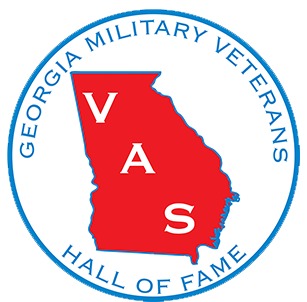 Approximately 40 Georgia heroes have been nominated for consideration for induction into the Georgia Military Veterans Hall of Fame (GMVHOF). Nominations for the Class of 2015 ended on Aug. 28.
An independent board will announce those selected for induction this year by early October. Those not selected their first year of eligibility will be automatically considered for two additional years (2016 and 2017).
The Third Annual Georgia Military Veterans' Hall of Fame Induction Ceremony and Banquet will be held Saturday, Nov. 7, at 6 p.m. at Saint Luke Ministry Center, 301 11th Street in Columbus.
In 2013, 18 Georgia heroes were inducted, and 16 received the honor in 2014. These 34 honorees came from throughout the State, and ranged from junior enlisted men to four Star Generals, and Sergeant Major of the US Army. All services (US Army, Air Force, Navy, and Marines) were represented in the Hall of Fame selectees.
Colonel (retired) Paul Longgrear, Founder and Director of the Hall of Fame, announced Aug. 31 that tickets for the Nov. 7 banquet and induction ceremony in Columbus are now on sale. The public is invited.
Tickets are $55 each, or an eight person table may be purchased for $400 (a savings of $40). In 2013, approximately 160 friends and family members attended. In 2014, that number rose to approximately 300. Tickets go fast.
To purchase tickets, go to www.gmvhof.org and click on PayPal, or send a check to GMVHOF, PO Box 745, Pine Mountain, GA 31822.
The Georgia Military Veterans Hall of Fame is a 501c3 tax-deductible organization.