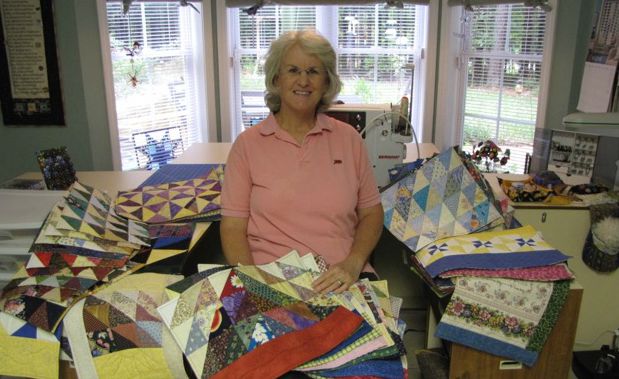 Jane Coleman of Fayetteville has a friend, Michael Taylor, who delivers meals to homebound clients near the Baltimore area.
A few months ago, she sent seven placemats to her friend so he could distribute them to his clients. She contacted the regional manager of Meals on Wheels of Central Maryland, Lynelle Osborn, about giving placemats to the other clients served by their program. Currently, they serve 42 people.
Jane challenged herself to sew 55 placemats to send to this Maryland office of Meals on Wheels. She is a member of the local Quilters Guild of the Southern Crescent (www.southerncrescentquilters.com).