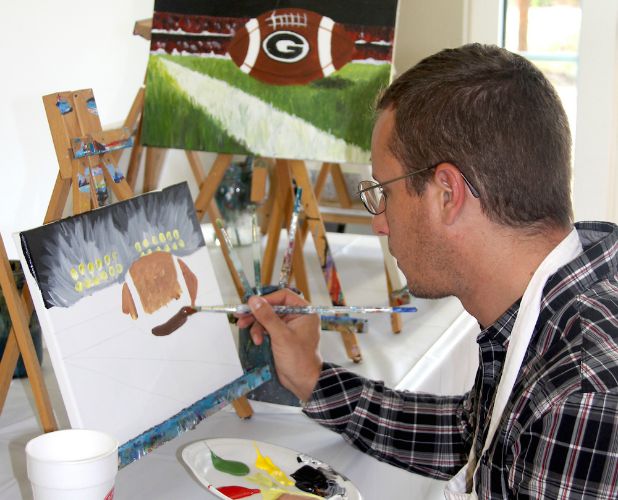 Chris Reynolds of Fayette County was among the University of Georgia Griffin Campus students who took part in the university's Welcome Back Week activities.
Reynolds is shown here creating a painting of UGA's Sanford Stadium.
A resident of Peachtree City, Reynolds is an agribusiness major in the UGA College of Agricultural and Environmental Sciences.
He is also working toward a certificate in international agriculture.