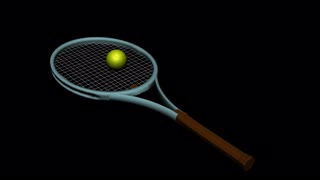 The Fayette County Parks and Recreation Department is offering various QuickStart Tennis programs for youth this fall at the Kiwanis tennis courts.
QuickStart Tennis is a new format for learning tennis developed by the United States Tennis Association. It is designed to bring kids/youth into the game by adapting the equipment, court dimensions, and the scoring to the age, skill, and size of children just like other youth sports. Each lesson will include movement activities and progressive skill development to learn forehands, backhands, and serves in fun and exciting ways.
Pee Wee Tennis Tuesdays for ages 4-7 will be offered in three sessions: Sept. 1-22, Sept. 29-Oct. 20, and Oct. 29-Nov. 17. Classes are 6-6:45 p.m. Youth Tennis Tuesdays for ages 8-12 are the same dates from 7-8 p.m.
The three sessions scheduled for Pee Wee Tennis Thursdays are Sept. 3-24, Oct. 1-22, and Oct. 29-Nov. 19. Classes are 4-4:45 p.m. Youth Tennis Thursdays will convene on the same dates from 5-6 p.m.
Cost for each session is $45 per resident and $67.50 per non-resident. Youth Tennis participants should bring a racket to each class and bring an unopened can of tennis balls to the first class only.
Visit www.fayettecountyga.gov/parks_and_recreation for more information.