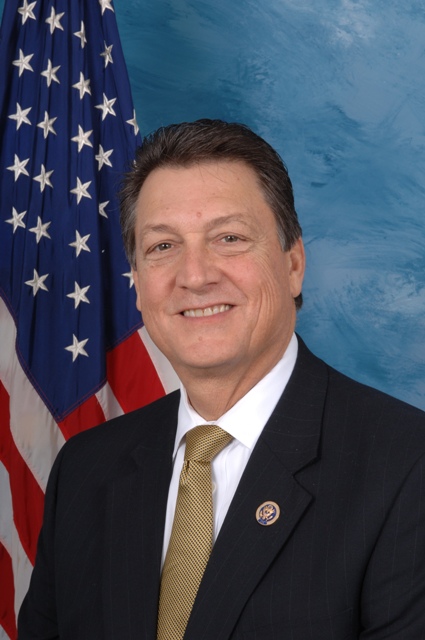 U.S. Rep. Lynn Westmoreland will be the guest presenter for the Newnan-Coweta Chamber's annual Small Business Showcase and Awards Celebration. This year's event will be Thursday, Aug. 27, at The Newnan Centre at 1515 Lower Fayetteville Rd. in Newnan.
Presented by SouthTowne and UBS, this event is the Chamber's annual celebration of Coweta's small businesses and their many contributions to Coweta's economic prosperity.
The celebration kicks off at 3 p.m. with the Success Showcases in the Exhibit Hall, where Chamber members will have booths with information about their goods and services. A Portraits of Prosperity Panel begins at 4 p.m. and will feature past winners of the Small Business of the Year Awards.
At 5 p.m., Small Business of the Year Awards will be announced, a time for honoring all the 2015 nominees and winners. Finally, a Celebration Reception at 6 p.m. concludes the day of honoring Coweta County's small businesses.
Westmoreland, who will present the awards, is a Georgia native and Coweta County resident who is himself an entrepreneur. Westmoreland began his own building company, L.A.W. Builders, and while running his business was elected to the Georgia State House, serving for 12 years. In 2004, Westmoreland was elected to the U.S. House of Representatives for Georgia's Eighth Congressional District. Following redistricting, the Eighth District was converted to the Third District, which stretches from the southern suburbs of metro Atlanta to middle Georgia and down to Columbus. In 2014, Westmoreland was re-elected to his sixth term in Congress.
He and his wife, Joan, have been married for 46 years, and they have three children and seven grandchildren.
Admission to the Small Business Showcase and Awards Celebration is $20 for Chamber members and $50 for General Admission. The registration fee covers attendance to the Showcase, Portraits of Prosperity Panel, Awards Ceremony and Celebration Reception.
Registration deadline is Aug. 25. To register, email info@newnancowetachamber.org or call 770.253.2270.