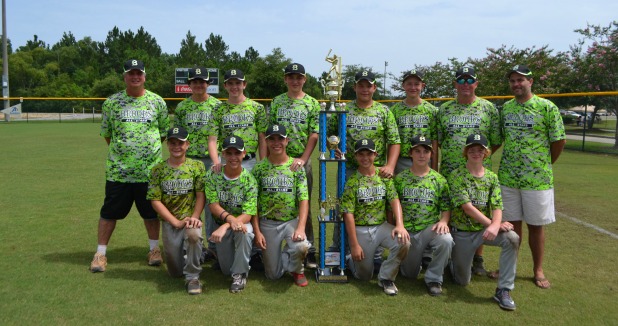 The Brooks Indians 14U All-Stars won the USSSA World Series championship July 3 in Gulfport, Miss.
They defeated another Georgia team, Central Walton, to bring home the first USSSA World Series title to the Brooks baseball park since changing over from Little League two years ago.
The win earned the team a six-foot trophy for the park and individual World Series rings for the players.
On the front row, from left, are Zach Leischner, Kevin Schell, Drake Burger, Theodore Thayer, Ethan Perkins and Kody Killingsworth.
On the back row, from left, are Coach Randy Walker, Collin Walker, Dylan Pitts, Jared Bomer, Austin Chason, Slater Gaddy, Manager Alan Gaddy and Coach Ryan Killingsworth.
Photo/Submitted.