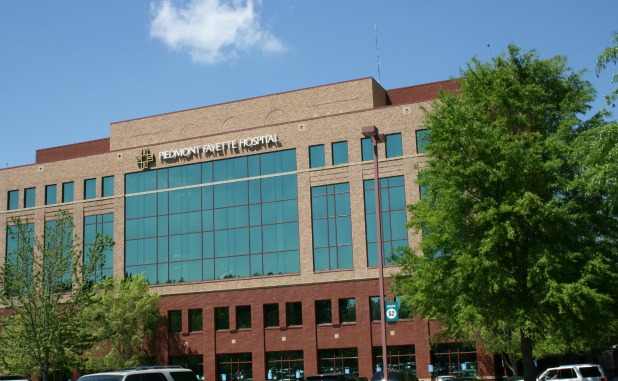 All five Piedmont hospitals, including Piedmont Fayette and Piedmont Newnan, have each been named one of the nation's "Most Wired" hospitals, according to the 17th annual Health Care's Most Wired Survey conducted by Hospitals & Health Networks. This is the first year that all five hospitals within Piedmont Healthcare have achieved this notable status.
"As technology evolves, so does this survey," said Geoffrey Brown, chief information officer for Piedmont Healthcare. "This year's survey put more emphasis on security and mobile devices, reflecting our need to ensure that the information we handle is tightly controlled. I'm proud that all of our hospitals have this designation of approval."
Among the key findings in the Health Care's Most Wired 2015 survey this year:
• 96 percent of Most Wired organizations use intrusion detection systems compared to 85 percent of the all respondents. Privacy audit systems (94 percent) and security incident event management (93 percent) are also widely used.
• 79 percent of Most Wired organizations conduct incident response exercises or tabletop tests annually, a high-level estimate of the current potential for success of a cybersecurity incident response plan, compared to 37 percent of all responding hospitals.
• 83 percent of Most Wired organizations report that hospital board oversight of risk management and reduction includes cybersecurity risk.
"With the rising number of patient data breaches and cybersecurity attacks threatening the healthcare industry, protecting patient health information is a top priority for hospital customers," said Frank Nydam, Senior Director of Healthcare at VMware. "Coupled with the incredible technology innovation taking place today, healthcare organizations need to have security as a foundational component of their mobility, cloud and networking strategy and incorporated into the very fabric of the organization."
Health Care's Most Wired Survey, conducted between Jan. 15 and March 15 asked hospitals and health systems nationwide to answer questions regarding their IT initiatives. Respondents completed 741 surveys, representing more than 39 percent of all U.S. hospitals. Last October, the AHA/Health Forum and CHIME announced the formation of a Most Wired partnership to enhance collaboration between the two organizations in the development and sustainability of the survey, and to collectively help meet the growing demand for useful data on health IT integration.
Detailed results of the survey are available at www.hhnmag.com.