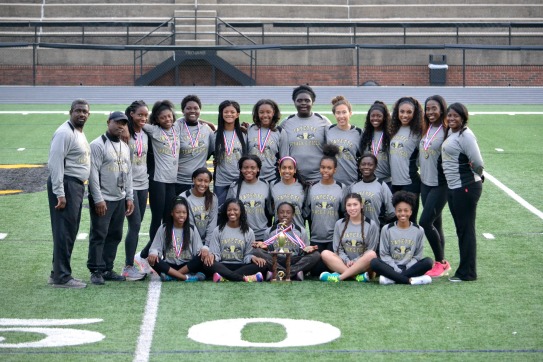 For the second year in a row, the Fayette County Lady Tigers are Region 5-AAAA track champions. They took this year's crown at the April 23 region meet in Carrollton.
Individual winners included senior Chinyere Njoku (100- and 300-meter hurdles); junior Asia Green (high jump, 100- and 200-meter dash); sophomore Lauren Newbold (400-meter dash); and freshman Nailah Moore (triple jump).
The team also took first place in the 4×100-meter relay and 4×400-meter relay. Green, Newbold, Njoku and Jessica Watkins ran both of those events.