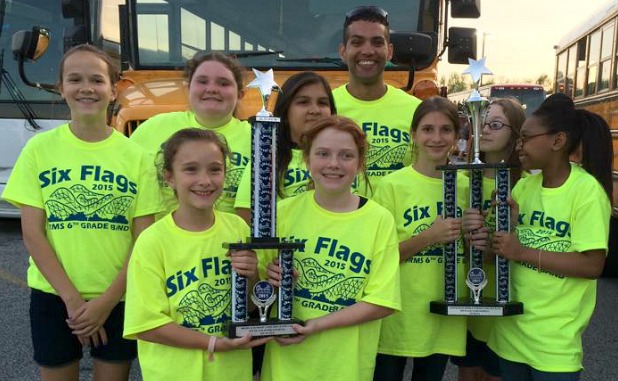 Members of the Flat Rock Middle School Sixth Grade Beginning Band recently competed in the "Music In The Park" music festival at Six Flags Over Georgia and brought home accolades from the judges.
The middle school students competed against other middle schools as well has high school bands from Georgia, North Carolina, Virginia and Mississippi and stilled scored higher than any other school.
The band's score of 96 from both judges was the highest score of any group — high school or middle school band, orchestra, or chorus.
The band, led by Director Matthew Price, received trophies for Best Overall Band and 1st place with a Superior Rating in Class AA.
All of the Flat Rock bands will be performing on Tuesday, May 12, at Sandy Creek High School Patriots Hall. The free Spring Concert will be at 7 p.m.