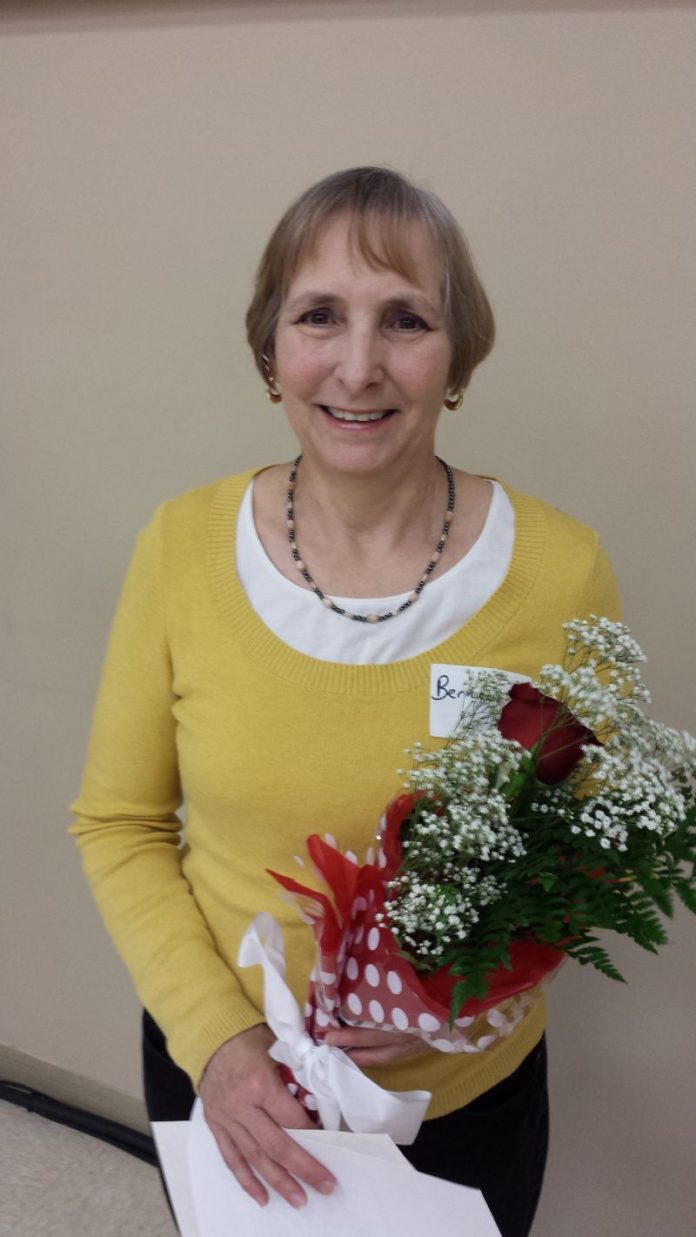 The Fayette County/Coweta County New Neighbors League Club (NNLC) recently announced the New Neighbor of the Month for February.
Bernadette Boyce is the New Neighbor of the Month. She has lived in Europe and the United States and originally joined New Neighbors of Peachtree City in 1991.
She moved away after a few years, but returned in July 2013 and renewed her membership.
Since rejoining, Bernadette has served as 2nd vice president and membership assistant. She enjoys traveling, and she and her husband even cruised with New Neighbors on the Cruise of 2013.
Bernadette is always willing to lend a helping hand and graciously stored the group's 4th of July parade entry at her home last year. When she is not traveling, she participates in socials, tours, bunko, Matinee Madams, Let's Eat Healthy, wine tasting, and Adventures in Dining. She has also hosted Fun & Friendship in her home.
NNLC's purpose is to bring newcomers to the area together so they may meet and become friends while adjusting to new surroundings.
For more information, contact Carol Jensen-Linton at (770) 486-9116 or visit the website www.newneighborsptc.com.