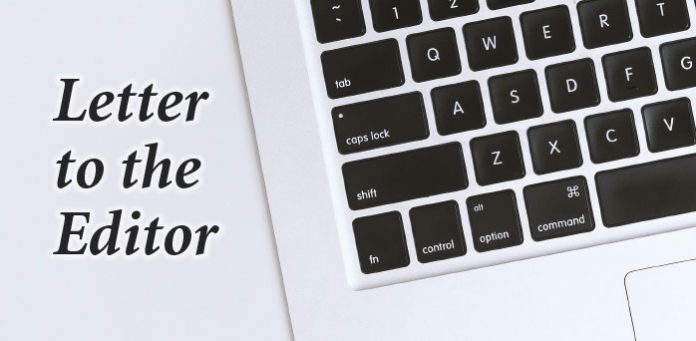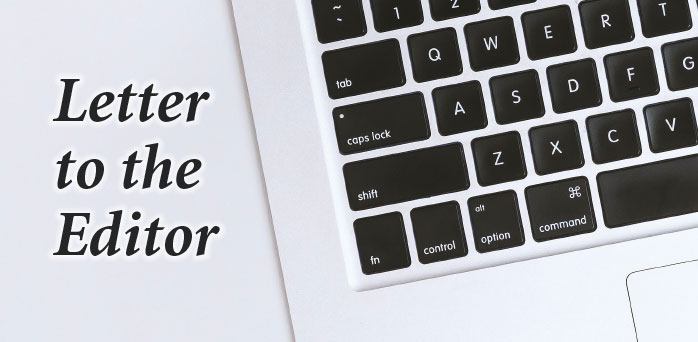 It is the last weekend before election day. It is a fantastic fall day that highlights the wonderful life in Peachtree City. Strolling with my daughter along the cart path, her small hand in mine, the breeze carries the mouthwatering scent of BBQ from a green egg. I wish I could have dinner with every voter out there. Or a big potluck after church. If there were only 48 hours a day this weekend.
Peachtree City, I want your vote. I want to make a positive impact, preserve our Peachtree City, and work towards the best answers for some ongoing problems that our community faces.
Many readers only know about me from what they hear — and because one loud person says it often enough, it still does not make it true. I am reminded of the quote by the writer Jay Asher, "You can hear rumors, but you can't know them." So, consider this letter a conversation with me.
First, I want to emphasize that I am a Christian conservative from a blue-collar background. My father was a carpenter, and my mother was a part-time administrative assistant. Values start at home and continue in the community.
One of my early mentors was my Little League baseball coach. His name was Dickie Purcell. He was a wealthy landowner and businessman who made it a priority to coach. He often emphasized how, while games were important, the most crucial game is the game of life — doing things the right way and treating all people with respect and dignity. My upbringing ensures my dedication to preserving our community's character.
• Economic Development: My role as the leader in a national bank, overseeing the Georgia commercial banking team , focuses on the following industries: manufacturers, distributors, IT companies, and healthcare practices.
My career has been dedicated to the commercial and industrial sectors of the market, affording me a deep understanding of the unique needs and challenges facing businesses in these sectors. My team works tirelessly so businesses can thrive and grow, which ultimately leads to job creation.
Our community should be keenly interested in attracting business to strengthen our local economy and the employment landscape. Small businesses are integral to my vision as they are the largest collective employers and the backbone of the US economy.
In my current role, I work with nearly twenty economic development authorities across the state. As I stated at the Candidate Forum early in the campaign, I do business with operating companies, not real estate developers. It is also worth noting that the lion share of real estate developments in Peachtree City are financed by local community banks, not regional or national banks.
• In terms of conflict of interest, I was interviewed 3 times by the Wells Fargo's regulatory body prior to receiving approval to run. I also spent time with Ted Meeker, our city's attorney, prior to my announcement and shared my desire to be on the side of caution on whether to abstain. Mr. Meeker indicated that advising me on potential conflicts of interest was his job. Again, I am not in the real estate department of Wells Fargo. I work in the Small Business space.
• NO MORE APARTMENTS. As stated in the Rotary Candidate forum, I do not favor new apartment developments or the addition of multi-family units in Peachtree City.
• Taxes: As we work to explore avenues to reduce the tax burden for residents, economic development emerges as a key mechanism. Our existing lots in industrial parks remain underutilized, presenting a remarkable opportunity for businesses seeking an attractive market for expansion.
Peachtree City boasts a compelling narrative for companies contemplating relocating their headquarters or establishing additional locations in the Southeast. Our location provides optimal logistical advantages, with proximity to the airport and Interstate 85, positioning us favorably to accommodate a wide range of industries.
• Traffic/Relationships: Enhancing traffic conditions starts by fostering relationships with both our neighboring municipalities and GDOT. Those who claim to resolve the traffic issues are not portraying the complexity of the problem, which demands the collaboration of numerous stakeholders.
I have dedicated my personal and professional life cultivating relationships. Over the past 23 years, I have established partnerships with business owners and centers of influence. Establishing genuine relationships requires an individual with a positive demeanor and temperament.
• Planterra gate: It is a true statement that when my daughter was nearly killed by a truck with Coweta plates three years ago, I galvanized families in Planterra to put pressure on City Council. The decade-long cut-thru traffic was no longer just a topic of discussion, it was an alarming safety issue.
It should be known that in the spring of 2023, City Council presented a proposal to Planterra's HOA Board that allowed for Planterra to buy a small section of Kelly Drive, giving Planterra the ability to install a gate.
The idea that I, a resident, had the power to work or circumvent our city government to come up with this solution is nonsensical. Again, the solution was produced by City Council, and they approved 4-1.
Here are a few folks who know me well:
"I am supporting Vic Painter for Peachtree City City Council because I know first-hand the kind of man he is and what type of positive impact he can make on our community. In his professional capacity, Vic helped us move Integrity Fusion to Peachtree City; expanding into a new building to fit our growing company. Vic and his team were instrumental in helping my company bring its manufacturing business back to the US from China. I am proud to have "Made in America" stamped on our products and proud that we are doing this in Peachtree City with our neighbors. This company was started in my garage and with Vic's help we continued to make a growing difference in our community that were proud to call home. I am supporting Vic Painter for Peachtree City Council because I know he'll do a great job for all of us and I hope you'll support him too!"
Doug Yelkin
Integrity Fusion, Peachtree City
"In 2012, we dreamed of building Atlantic Tape & Packaging into a thriving packaging distributorship in Peachtree City. We went to Vic Painter to discuss making our dream a reality. Vic took the time to get to know us and our industry. He asked questions, listened to our vision, and worked hard to help us achieve success. In less than a decade, Atlantic Tape & Packaging has increased revenue by more than 1,200%, and we have grown from 18 employees to 135, with the majority of jobs right here in Peachtree City. We couldn't have done this without Vic and we know he'll bring the same passion and expertise to Peachtree City Council!"
Lynsey and Mike Benton
Atlantic Tape & Packaging, Peachtree City
In closing, if there is a topic that you would like to address before I earn your vote, please email me at vic@painterforptc.com or call/text me at 404-852-8247.
I look forward to hearing from you.
Respectfully,
Vic Painter
Candidate for City Council Post 2
Peachtree City, Ga.