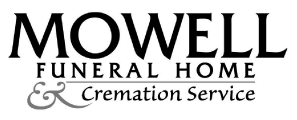 Fredericka (Ricka) Delk Horne, 71, of Senoia, Georgia passed away on October 19, 2023.
Ricka was preceded in death, by the love of her life, her husband of 30 years, James Ronald (Ron) Horne.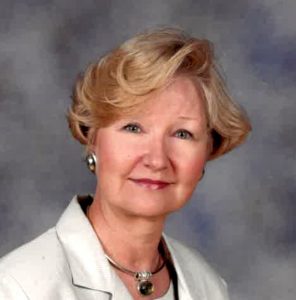 Ricka was born on February 17, 1952 in Columbia, South Carolina and moved to Texas when she was two years old. She grew up in Dallas and graduated from Justin F. Kimball High School in 1970, where she was a member of the prestigious Drill Team.
After graduating she attended Texas Tech University where she was a member of Alpha Delta Pi (ADPi) sorority. She attended the Texas Eastern School of Nursing before joining Eastern Airlines as a flight attendant.
Ron and Ricka met in the spring of 1974, while both were working for Eastern Airlines out of the Atlanta Hartsfield-Jackson Atlanta International Airport. This is where they became best friends and fell in love. They married on January 25, 1975, in Dallas, Texas.
She moved with Ron to Peachtree City, Georgia in 1976 and soon welcomed two children. She joined philanthropic women's sorority, Beta Sigma Phi, in Peachtree City, where she was President. She worked for 20 years as a Senior Flight attendant until Easter Airlines went under in the early 1990s.
In fulfilling her professional role as a flight attendant as one of the most senior flight attendants for Eastern Airlines, Ricka decided to get her Paraprofessional License, so she could be home with her family, and began working for the Fayette County Board of Education.
She was a beloved teacher at Braelinn Elementary School where she worked from 1991 through 2012 when she retired. While retired she worked as a nanny to an elderly man until his passing and then as a nanny to three young boys who lived in Peachtree City.
Ricka loved her family more than anything and was the best wife, mother, and Grandmother "Marmee." She loved her family, her cats, dogs, horses, the administration and teachers she worked with, all the children she taught over the years and the families she nannied for. She loved to make people laugh and was loved by all that knew her.
She is survived by her son, Jefferson (Jeff) Delk Horne, wife Elizabeth (Liz) and granddaughter Harper Horne of Denver, CO; daughter, Ashley Horne Butts, husband Brannen and granddaughters, Beatrice (Bebe) and Birdie Grace Butts of Houston, TX; sister Ondria Eaton of Alabaster, AL; sister-in-law Jeanette (Jett) Delk of Dallas, TX, numerous nieces, nephews, cousins and friends.
She is preceded in death by her husband Ron Horne, her father Herbert Graham Delk, Jr., mother Dorothy (Dottie) Blanche Jones Delk, both of Dallas, TX, brother, Herbert Graham (Gray) Delk III, sister-in-Law Sharon Delk, of Canton, TX, brother-in-law Harley Wayne Horne, sister-in-law Gwen Horne and nephew Brian Wayne Horne of Land O' Lakes, Florida.
Memorial services will be scheduled over the coming months. Obituary at Mowell Funeral Home and Cremation Service. Christ Our Shepherd Lutheran Church will be making a notice of her passing at this week's service in the newsletter, and to the congregation on Sunday, October 29, 2023.
Those who desire may make contributions in her name can choose to do so through the American Cancer Society, 135 Bradford Square, Suite B, Fayetteville, GA 30215, the American Heart Association at heart.org, or the American Stroke Association, PO Box 840692, Dallas, TX 75284-0692, or her church, Christ Our Shepherd Lutheran Church, 101 N. Peachtree Parkway, Peachtree City, GA 30269. coslutheran.org/give.
We welcome you to provide your condolences, thoughts, and memories on our Tribute Wall. Mowell Funeral Home & Cremation Service, Peachtree City, www.mowells.com.