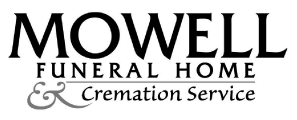 Monte Lebron Tatum, born on April 30, 1964, in Ft. Oglethorpe, Georgia, passed away on October 17, 2023, in Peachtree City, Georgia. At the age of 59, Monte's departure left a void in the hearts of all who knew him.
Educated at West Georgia University, Monte showed great dedication to his studies, always striving for excellence. He valued the power of education and recognized its potential to shape lives.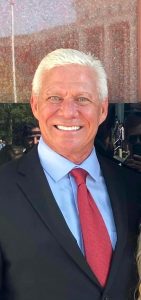 Monte lived a life that was filled with inspiration and joy. He dedicated himself to his work as a Sales Representative for Hulsey Environmental, where he left a lasting impact on everyone he encountered. His passion and commitment were evident in everything he did, making him a beloved figure among his colleagues and clients alike.
Beyond his professional life, Monte found solace and happiness in the simple pleasures of life, and often did it with a smile. He had a deep love for fishing and cherished the moments spent casting his line into the tranquil waters with his friends. But above all, Monte's greatest joy came from spending time with his family. His children, Hunter Tatum, and Makenzie Tatum were the center of his world, and he cherished every moment he shared with them.
His passion for sports, particularly football, baseball, and golf, was truly inspiring. Monte found true joy in cheering on his children at sporting events, offering unwavering support and encouragement to his young athletes he cared so deeply about.
Monte's love for his dogs was evident to all who knew him. He cherished their companionship and found solace in their unwavering loyalty. His bond with these furry friends brought immeasurable happiness to his life.
Monte's loving parents, Ronnie Tatum, Sr. and Joyce Tatum, and his brother, Ronnie "Bo" Tatum, and his wife Clara Tatum, will forever hold his memory close to their hearts. They were privileged to have shared their lives with such an extraordinary soul who brought so much light and love into their lives.
As we reflect on the life of Monte Lebron Tatum, we are reminded of the power of love, dedication, and the importance of cherishing those who mean the most to us. Though he may no longer be physically present, his spirit lives on through the memories he created and the love he shared.
A graveside service will be held at 2:00 PM on Wednesday, October 25, 2023, at Westminster Memorial Gardens, Peachtree City. The family will receive friends from 12:00 – 2:00 PM prior to the service at the funeral home.
In this time of grieving, may we find solace in the memories we shared with Monte and draw strength from the love he left behind. He will forever remain in our hearts, inspiring us to live each day with purpose, passion, and an unwavering commitment to those we hold dear.
In lieu of flowers, the family request donations to Fayette Humane Society, www.fayettehumane.org.
We welcome you to provide your condolences, thoughts, and memories on our Tribute Wall.
Mowell Funeral Home & Cremation Service, Peachtree City, www.mowells.com