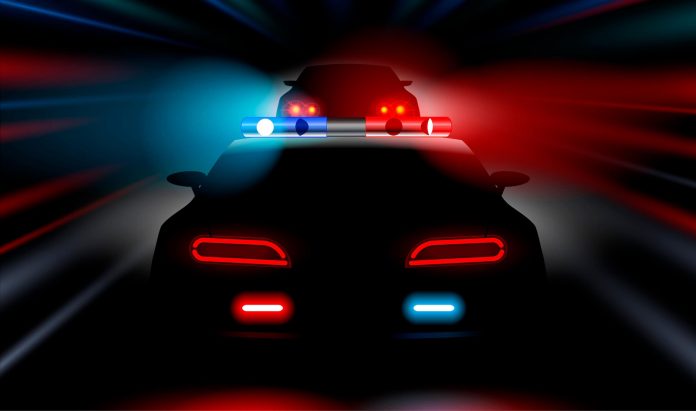 While on a general patrol in the area of Hwy. 54 and Sumner Road in the wee hours of Oct. 4, a Peachtree City police officer saw a vehicle traveling westbound on Hwy. 54 at more than 80 miles per hour, having increased speed after seeing the marked patrol car.
The officer initiated a traffic stop, and the investigation revealed that the driver was wanted out of New York for armed robbery. Nasier Codett, 22, of Hampton was taken to Fayette County Jail.
Two people tried to fool Peachtree City police by switching places in their car before a traffic stop. It didn't work.
According to reports, an officer conducted a midday traffic stop Oct. 5 in the area of Peachtree Parkway and Highlands Way. Before he activated his emergency lights, the passenger and driver switched seats in the vehicle.
The officer eventually identified them both. The passenger, who was the original driver, had good reason for making the switch as he had been driving with a suspended license. Earl Lafrance, 29, of Fayetteville was arrested on that charge. The other occupant of the car was released.
Elsewhere in Peachtree City, illegal window tint was the reason for an Oct. 5 traffic stop near Hwy. 74 and North Peachtree Parkway. The window tint on the white Nissan Sentra was tested at 7 percent. The driver had an active warrant for a parole violation on an aggravated battery charge, and his license was also suspended for driving under the influence in June of this year. Gilbert Greene, 64, of Union City was taken to Fayette County Jail.
An officer on patrol Oct. 5 found a white Ford F-150 backed into the edge of the turnaround on Widget Road after midnight. That led to a probable cause search, and Donald Pollard, 47, of Thomaston was arrested for loitering as well as possession of methamphetamine, a violation of the Georgia Controlled Substances Act.