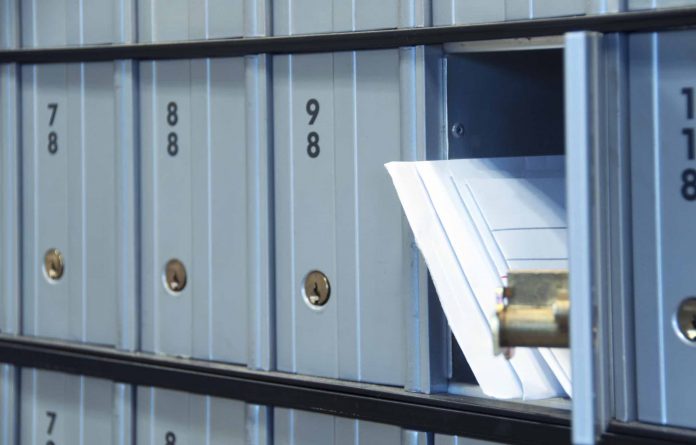 Three men are in custody following a foiled attempt to rob more than two dozen mailboxes. 
According to a statement from Sheriff Barry Babb, officers responded Oct. 9 just after midnight to a call regarding a theft in progress at the Kenwood Business Park. The FCSO Patrol Unit successfully apprehended three people involved in a mail theft operation at the location.
The complainant, who had been monitoring security cameras, witnessed three males stealing mail. They were leaving the scene just as units arrived, and officers were able to box in their vehicle to prevent them from fleeing.
The subsequent investigation led to the arrest of Taquavion Day, Stanley Theodore, and Latrell Mason. They are at the Fayette County Jail pending numerous warrants for charges related to mail theft, Violation of the Georgia Controlled Substances Act, and possession of tools for commission of a crime.
It was determined by investigators that 28 mailboxes had been unlawfully entered, officials said. Recovery of the stolen mail is underway. Anyone with additional information is encouraged to contact the Fayette County Sheriff's Office.
"We commend the quick apprehension of the suspects and extend our gratitude to the vigilant citizen who reported the crime. Their cooperation and assistance were instrumental in ensuring the successful resolution of this case," said Babb. "This collaborative effort between law enforcement and the community serves as a testament to the importance of active engagement in maintaining public safety."