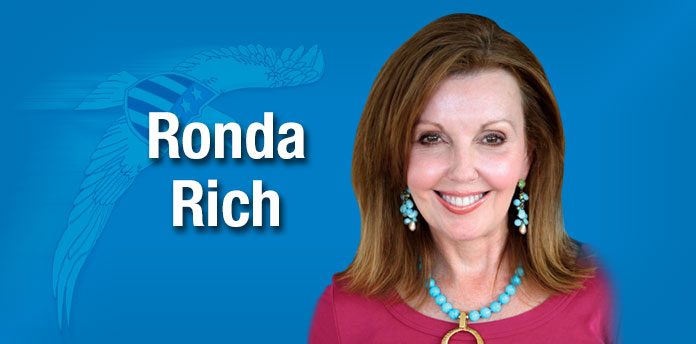 It is not without a stab of pain that I, sometimes, drive past a spot where once stood a hometown restaurant.
Nothing remains of it, other than a paved parking lot. It had once been the center of small-town fellowship where men gathered in the morning to tell stories, both those that were true and those that were just a good Southern fable. Sometimes, the stories were more like parables with a moral encrusted.
Folks piled in at lunch and supper for the kind of restaurant meal we took for granted then but miss now — a buffet piled with fried chicken, meat loaf, and all types of fried food and gravy.
The original owner grew weary of the nonstop life and leased it to a Hispanic family who tried to understand Southern cooking but failed. The restaurant closed within a year. The building stood abandoned until it was finally bulldozed into a memory.
On the last Mother's Day of Mama's life, we went to early church and planned brunch afterwards. At every restaurant, despite the earliness of the hour, lines stretched into the parking lot.
"I am not waiting in a long line," I complained. Mama nodded. We drove down the street, saw this restaurant and, not knowing it was no longer managed by the long, well-regarded folks, we pulled into an almost vacant parking lot. This should have warned us.
The buffet was an old-fashioned breakfast of bacon, sausage, biscuits, gravy, eggs, and grits. Nothing was good. As I tried to swallow down the soggy bacon and tasteless biscuits, I apologized.
"Mama, I am so sorry."
Salting her eggs, she asked, "About what?"
"This breakfast."
"It's fine with me," she replied uncharacteristically content with the restaurant food. She took a bite of bacon. "I like it."
In the years that have come and gone, I have thought too many times about that day – my grumpiness in giving her a decent meal on her special day and her complete satisfaction with one of the sorriest meals I've ever had. If she had complained or been angry, it would have made much smoother the memory of that Mother's Day.
I woefully regret it.
Not long after Mama died, another woman, just a bit younger than Mama, came into my life with a glistening spark of maternal love and embrace that welcomed me into her family. Anne Hodnett, one of the much beloved people on St. Simons Island, became immensely important to me and, later, to Tink. We loved her like the mothers we no longer have.
She was a remarkable woman. I cannot begin to extol all her virtues of being the perfect Southern woman, with a lilting drawl that drew everyone to her. When her children went off to college, she joyfully took in foster babies.
She made a home while her husband, Roy, made a fortune in the real estate business, then she created her own business entwining her love for theater with a good business sense. She formed a film company that made government training films at the Federal Law Enforcement Training Center in Brunswick, known as Glynco (short for Glynn County) because it has its own zip code.
In my new mystery novel that debuts in August, I placed Anne Hodnett in scenes because she had befriended a U.S. Marshal during the course of her film-making.
Shockingly, during the ragged days of January, she was diagnosed with stage 4 cancer. Tink and I hurried to the island where one afternoon, I sat on an ottoman and read to her the passages from my manuscript, "St. Simons Island", which paid homage to that dear woman. She giggled delightedly then dabbed tears from her eyes.
That afternoon left me, thankfully, with no regrets. A lesson learned from Mama.
At 98, she departed for her heavenly assignment. To paraphrase Tennessee Williams, "All good women, regardless of age, die too young."
[Ronda Rich is a best-selling author of What Southern Women Know (That Every Woman Should). Visit www.rondarich.com to sign up for her weekly newsletter.]