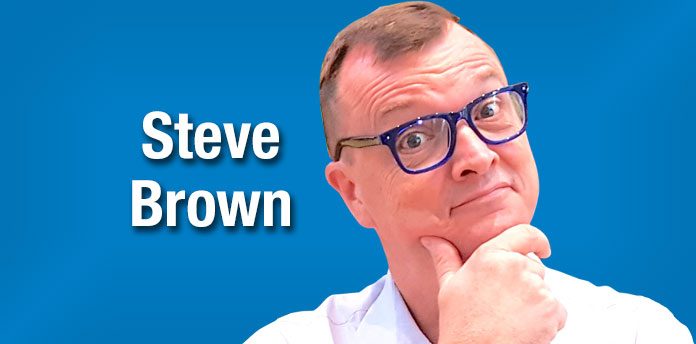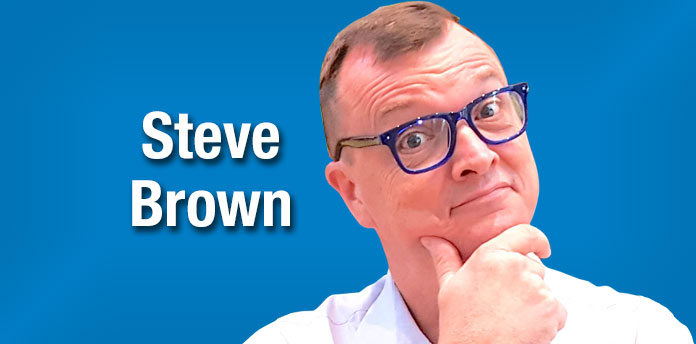 For anyone who believes standing idly by while the government makes outlandish decisions is not harmful, think again. If you think the farcical behavior will remain only in the blue states, please wake up.
Here is what happens if you follow the Marxist dogma of the blue states. In a piece entitled "The blue state exodus accelerates," the Wall Street Journal editorial board writes that IRS data shows a net 105,000 people left Illinois in 2021 taking with them some $10.9 billion in adjusted gross income, an increase from $8.5 billion in 2020 and $6 billion in 2019.
New York's income loss increased about $25 billion in 2021 from $19.5 and 2020, and $9 billion in 2019. Likewise, California lost $29 billion in 2021.
Of course, the income is migrating to red states like Florida and Texas which appear to have maintained their sanity for the time being.
In another moment of self-destruction, California banned diesel trucks starting in 2036. In New York, the governor and legislators just agreed to ban gas stoves, reportedly banning natural gas in new buildings starting in 2025.
The key point to consider is the government officials in the blue states are well aware of the intense collateral damage they are causing in their states. They simply do not care. This is the inherent danger that we must recognize, they place their Marxist ideology over the prosperity of their state and constituents.
California has become a modern slave state. Their schools are designed to put Black and Hispanic students in psychological bondage. About 70% of Black students failed to meet state testing standards for English Language Arts in the 2021-2022 school year according to state data. About 84% of Black students didn't meet math standards. Academic failure and governmental dependence are the status quo. Officials attack anyone summoning alarm to the disaster, calling them "racist" and punishing them for "hate speech."
Blue states now have lists of permissible crimes that are no longer subject to prosecution. Large corporate retail stores are abandoning crime and drug-ridden urban areas in blue states. They have no choice, allowing stealing without consequence is a losing business model.
Citizens in neighboring DeKalb, Fulton, and Clayton Counties are gullible enough to fall for the machinations of the Democrat elitists. Gwinnett and Cobb Counties have gone from stalwart conservative locations to questionable, at best. They overbuilt their rental housing sectors, crowded their schools, and have a diminished quality of life.
To all the metro Black voters and White college-educated women who have been the core of the recent Georgia Democrat voting bloc, your idol, Stacey Abrams, joined a leftist environmental advocacy dark money group, Rewiring America, that is pushing to ban your natural gas-powered stoves, hot water heaters, and central home heating systems. And forget about keeping that gas-powered vehicle you own.
Rewiring America is an arm of the shady Arabella Advisors organization, a radical financial base wanting to destabilize our nation's energy production and prosperity. In April 2021, the New York Times criticized Arabella's "system of political financing, which often obscures the identities of donors," as "dark money," calling the network "a leading vehicle for it on the Left."
Please do not be naive enough to believe that Georgia's two U.S. senators and Democrat representatives have not already bought into this dark money stratagem. The crazy objectives and proposals you see in the blue states, causing masses to flee, are coming to Georgia. There are billionaires wanting to profit off the extreme changes forced onto our economy by the federal and state governments.
Just like when the Republican leadership in the state legislature began fronting corporations and special interests to pour state tax dollars into the failing MARTA mass transit system, they will also be tempted to support the perverse energy proposals making us totally dependent upon the electrical grid.
Fayette County has an opportunity to be the beacon on the hill if the local voters will stop electing people in Peachtree City and Fayetteville who continue to want to overbuild multi-family rental housing complexes.
Stable incomes, home ownership, and solid education prospects keep us one of the strongest and most prosperous counties in the southeastern United States.
When our state legislature begins considering radical energy proposals and mandating restrictions, we all must become active, calling and writing our state officials.
Prosperity, no matter where you live, comes from well-meaning, educated citizens who have the undivided attention of their elected officials.
[Brown is a former mayor of Peachtree City and served two terms on the Fayette County Board of Commissioners. You can read all his columns by clicking on his photo below.