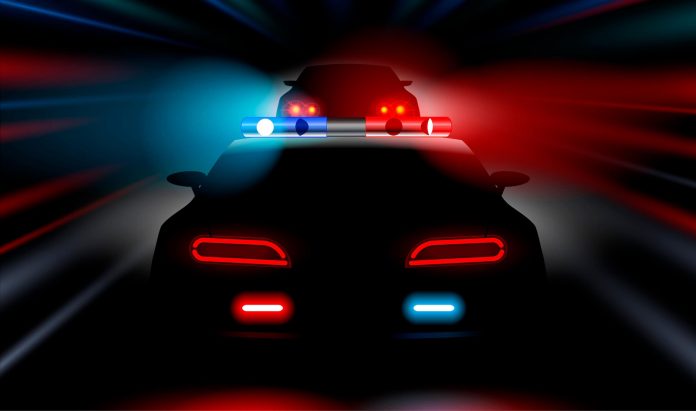 There have been some interesting sights on Fayette County roads this past week.
A Peachtree City officer on patrol April 27 shortly before 11 p.m. saw two vehicles on Hwy. 74 imitating one of the "Fast and Furious" films. According to reports, a Ford Mustang and Chevrolet Camaro were traveling southbound "paralleling one another."
Both cars remained at similar speeds, with either one occasionally accelerating to gain the other's interest, police said. Once they passed the Crosstown Drive intersection, both increased speed to further mark each other's territory.
It was at that point when the officer turned on his lights and sirens, pulling both drivers over. Two males, ages 51 and 20, were charged with racing and various other traffic offenses.
Both were cited and released.
Elsewhere on the road, Fayetteville police encountered an impaired driver and subsequently found a pile of credit cards that did not belong to him. Bernard Edwards, 34, of Fayetteville was pulled over at Hwy. 54 and Tiger Trail in the wee hours of April 23 and found himself facing a host of felony charges.
In addition to DUI alcohol, Edwards was charged with possession of a weapon by a convicted felon and seven counts of financial transaction card theft. He was discovered to have credit or debit cards from seven different banks in the names of six different people, according to reports.
Fayetteville police rounded up another impaired driver April 27 after a middle-of-the-night pursuit. Shawnte Macon, 44, of Fayetteville was arrested at Hwy. 85 and Christopher Drive. Charges listed on the county jail log include seven counts of failure to maintain lane, DUI alcohol, headlight and taillight violations, and a felony count of fleeing or attempting to elude.
Fayette County Sheriff's Office deputies made a midday traffic stop April 27 at Hwy. 85 and Pavilion Parkway and arrested Carl Simmons, 35 of Union City for drug possession/sale/manufacture, suspended license, felon in possession of a weapon, and using a license plate to conceal ID.
Another traffic stop by deputies produced illegal drugs. Alia Walthall, 33, of Fayetteville was arrested April 26 shortly after midnight at Hwy. 92 and Kingwood Way, charged with possession of a Schedule I controlled substance as well as marijuana possession and at least five traffic violations.