 Larry Eugene Teal, age 83, of Spring Hill, Tennessee passed away on April 11, 2023.
He was predeceased in death by his parents Roy and Grace Brock Teal and brother Dennis Teal. He is survived by his wife of 50 years, Janice Outlaw Teal of Spring Hill, Tennessee.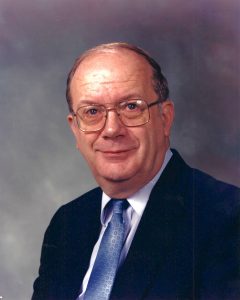 Other survivors include his children Derek Morris (Meriam) Teal of St. Augustine, Florida, Kari Lynn (Ryan) Jenkins of Chapel Hill, Tennessee and Ben (Rhonda) McClain of Hampton, Georgia. Grandchildren; Cassidy McClain, Cherokee McClain, River and Wren Jenkins, Mallory and Cooper Teal and Brianna Rozema. Great Grandchildren; Rebel and Kade Callahan. Sisters, Martha Teal of Fayetteville, Georgia and Delores Teal (Bob) Lisle of Griffin, Georgia. Aunt Mary Teal of Fayetteville, Georgia.
Mr. Teal was a retired educator (teacher and elementary principal) in Fayette County Schools in Georgia.
Visitation will be from 4 – 5 p.m. Followed by service at Spring Hill Memorial Park, Spring Hill, Tennessee on April 20th. Pastor Jay Strother will officiate.
A Celebration of Life Service will be held at Fairburn Baptist Church, Fairburn, Georgia on April 22nd. Visitation from 2 – 3. Followed by service. Pastor Scott Peters will officiate. Burial will be held at Holly Hill Memorial Park, Fairburn, Georgia.
In lieu of flowers, donations can be made to Amanda's Hope, Inc. at https://www.amandashope.net or Fayette Samaritans at fayettesamaritans.org.
Spring Hill Memorial Park, Funeral Home and Cremation Services. 931 486-0059. www.springhill-memorial.com