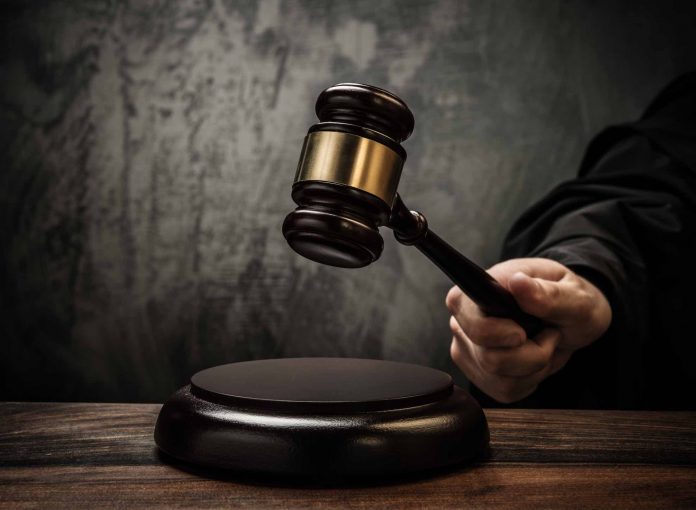 A Fayette County jury convicted Chucky Ransom March 9 of aggravated stalking and battery under the Family Violence Act, according to a statement from District Attorney Marie Broder's office. Ransom received a sentence of 15 years.
Deysi Perdomo and her 17-year-old son resided with Ransom at a home in Fayetteville, with Perdomo and Ransom having been involved in a previous romantic relationship. Within days of moving into the home, Ransom began to verbally abuse and threaten the victim and her son.
The verbal abuse soon turned physical, authorities said, as the victim testified on multiple occasions of Ransom grabbing her by the neck and hair while threatening to kill her. On one occasion, she locked herself in her bedroom and Ransom broke through the door and physically assaulted her, an incident witnessed by her son.
Perdomo was able to obtain a temporary protective order against Ransom in March of 2022, at which time he was ordered to leave the home and have no further contact. After Ransom was served with the TPO and while law enforcement officers were still on the scene, he violated the order by contacting her via text. After that he began to call her throughout the night and the next day.
The victim testified at trial that based on Ransom's past threats and physical abuse, his constant contact after being served with the TPO frightened her and led her to believe he was trying to threaten and intimidate her.
The jury needed about two hours of deliberations to returned guilty verdicts on both counts. During sentencing, the prosecutors provided a certified copy of Ransom's prior battery-family violence conviction which allowed the court to impose a felony sentence to that count along with the felony aggravated stalking. Superior Court Judge Scott Ballard sentenced Ransom to the maximum penalty of 15 years to serve in prison.
"ADA Harris and Investigator Wilson fought valiantly for this victim, and I am so proud of them," said Broder or this conviction. "My offices will continue to work with law enforcement to ensure that victims are heard and protected from those that prey on them."