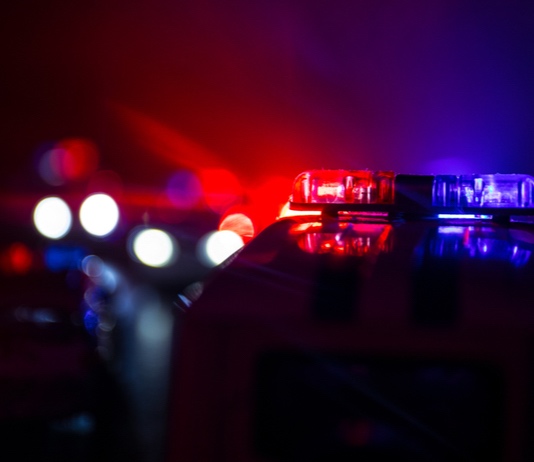 Police from multiple jurisdictions chased a stolen truck through Peachtree City and Tyrone late Sunday afternoon, resulting in one arrest and the identification of another member of an auto theft crew.
Information from police reports indicated that a call was received March 5 in the early evening concerning a suspicious vehicle in the Kedron Village area on North Peachtree Parkway.
"It turned out the people in that vehicle were breaking into cars," according to Peachtree City Police Lt. Chris Hyatt. "While doing that, they found a truck with the keys in it and decided to circle back and steal that truck as well."
Officers responded to the initial call and arrived about the same time the stolen truck was reported. The truck was seen leaving Peachtree City by a Tyrone Police officer, who then began a pursuit. The truck was chased all the way up near I-85, as Fairburn officers joined in as well as a Peachtree City K-9 officer, Hyatt said.
When the truck stopped, two black males got out and fled on foot. One of them was caught, according to Hyatt.
Meanwhile, the suspicious vehicle from the initial call, a Chrysler, was stopped by a Tyrone officer on the highway before authorities knew any vehicle had been stolen. While talking to the driver of that vehicle and examining his identification, the officer saw the truck pursuit pass by.
"He literally threw the ID back at that driver and chased the stolen truck," said Hyatt. "We didn't find out until later that they were indeed related."
Based on that encounter, authorities were able to identify the driver of the Chrysler as Robert White. Warrants have since been issued for his arrest.
One of the men in the truck, Kendarrius Joiner, is in Fayette County Jail facing two counts of entering auto and one county of theft by taking. All three are felonies.
The truck was recovered and police were following up Monday on other possible entering auto incidents to see if additional charges would be forthcoming.
The other man in the truck is at large and as authorities are working to establish identity.
As Hyatt put it: "They all came together to ride together and they're all getting charged together."