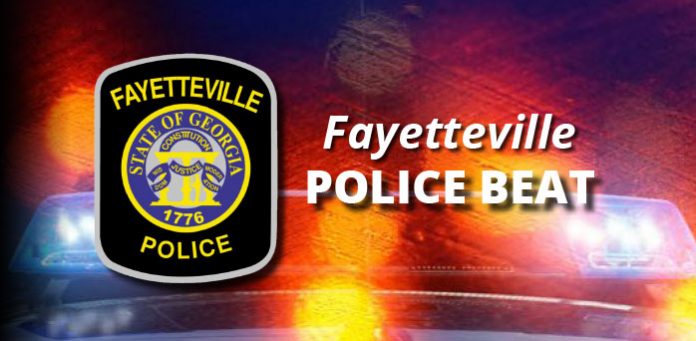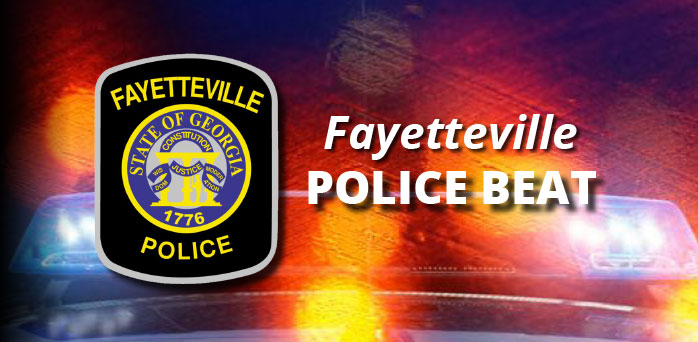 A late-night altercation over the weekend resulted in an East Point man facing multiple charges after being arrested at his grandmother's home.
McArthur Watkins, 34, of East Point was charged with elder abuse, obstruction and simple battery on a person over the age of 65. With the help of several officers, he was transported to Fayette County Jail.
According to reports, Fayetteville police responded shortly before midnight the evening of Feb. 17 to a residence on Glenleigh Court near Hwy. 85 and Hwy. 314. The victim, an 81-year-old woman, was found down the street from her house in 34-degree weather as she had to walk to several houses before finding someone to call 911. She was shaken and upset, having left her house in fear of her grandson, who was still there after pushing her down onto the floor.
Watkins was found at the house along with his girlfriend, who were yelling at each other. Officers found the woman holding a statue over her head, saying that the suspect had hit her with a phone a few weeks earlier and caused her to need stitches in her forehead. Once they were separated, the woman told police she had tried for several minutes to go to the bathroom but he would not let her.
After getting everyone's version of the incident, officers decided that Watkins was the primary aggressor. After he complained about being hurt due to the handcuffs, he was checked out by EMS and cleared but then began physically trying to make it difficult for officers to lead him out of the house. While complaining loudly about needing medication and claiming he was having a seizure, he locked up his body and kicked his legs to keep from being moved.
Ultimately it took four officers to carry him to the patrol car, the report stated. Once inside, he spit in the car repeatedly and appeared to be attempting to vomit in the car. Although Watkins refused to talk to the nurse at the jail, he was assessed and the jail staff took custody of him, removing him from the patrol car.
***
Local law enforcement officers are always on the lookout for suspects who are wanted for previous crimes but are not in custody for various reasons. Often, due to the nature of criminals to keep doing the same bad things over and over again, they turn up in the custody of other jurisdictions. Three such people appeared on a recent Fayette County Jail log after their whereabouts were established all on the same day.
Fayetteville police arrested Thomas Weems of Atlanta Feb. 20 at the Cherokee County Jail. He was wanted in connection with a felony shoplifting case from last October.
Ashton Chapman-Jones of Lithonia faces charges of fleeing-eluding law enforcement, obstruction of an officer, and four other traffic offenses stemming from a Jan. 13 incident. This suspect was revealed to be in Coweta County Jail Feb. 20 and was taken into custody there by Fayette County Sheriff's Office deputies.
Deputies also traveled to Henry County Jail Feb. 20 to take custody of Marcus Wilcher of Stockbridge, for whom a felony bench warrant had been issued for failure to appear.