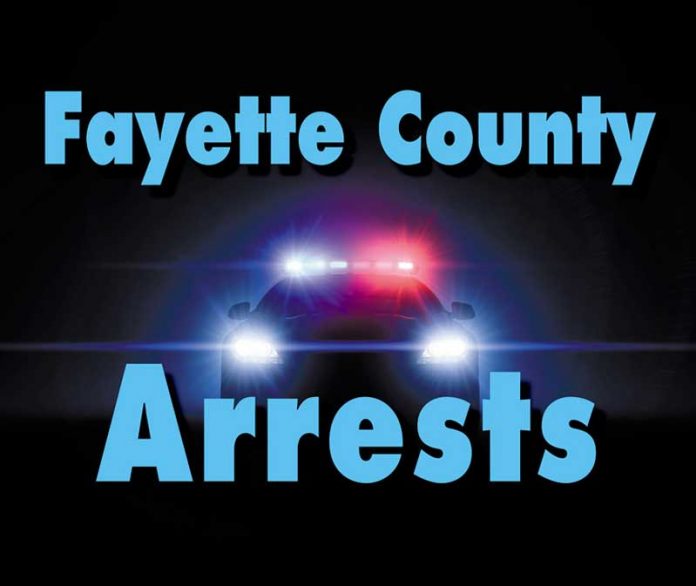 Three people from in and out of Fayette County have been arrested and taken to the county jail on multiple felony charges.
In Fayetteville, a potentially violent situation involving a minor was resolved peacefully by the city's police department in the Lakeside on Redwine subdivision.
According to a statement by a city spokesperson, officers with the Georgia Department of Juvenile Justice responded Feb. 1 to an house on Ridgewood Drive to serve a warrant on a juvenile for violation of probation for aggravated assault. When the officers arrived, the subject refused to cooperate and, armed with a knife, barricaded himself inside the house.
The Fayetteville Police Department's negotiation team responded and talked the juvenile into surrendering peacefully and he was taken into custody without incident.
In an unrelated case, 24-year-old Rhiannon Parkison of Fayetteville was arrested Feb. 1 on three felony counts of cruelty to children and taken to Fayette County Jail. The case will be handled by family court, so officials declined to give many details about the case so that too much information is not made public that could jeopardize the case.
What was said about the suspect was that the three children were "known to her," as Fayette County Sheriff Barry Babb put it. The incident began when deputies responded to a domestic family violence call, which in most cases means nearly all of the people involved already know each other.
In another case, Zsakhiell Kelly of Little Rock, Ark., was picked up at the Coweta County Jail Jan. 30 by Fayette deputies and brought back to face two counts of entering auto and one count of financial identify fraud, according to the jail booking log. All three are felony counts.
These charges are related to incidents in mid-March of 2022, officials said, when the 31-year-old suspect allegedly entered a vehicle left unlocked in the early hours of the morning. Investigators were able to use evidence at the scene to show that he was involved in the incident and were able to acquire the necessary warrant for his arrest. Fayette officials did not know why he had been arrested in Coweta County.