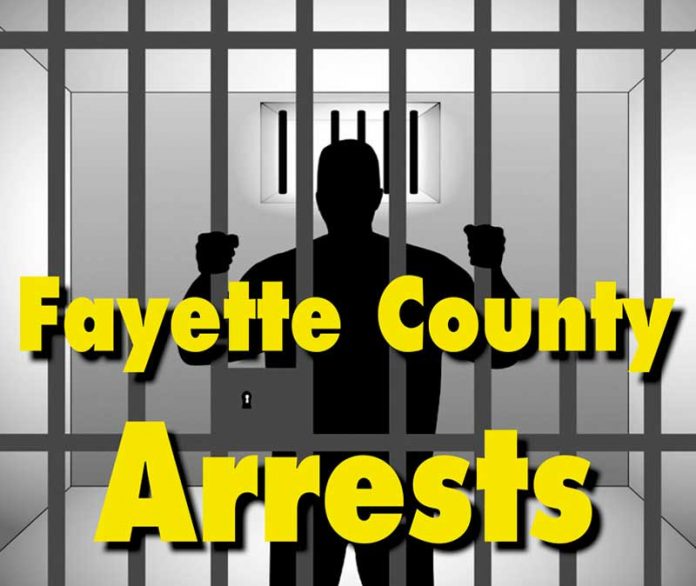 A disturbance at a local convenience store resulted in a long list of charges against a Maryland man that led to a trip to Fayette County Jail.
Emmanuel Poindexter, a 36-year-old from Baltimore, was picked up the afternoon of Jan. 29 after deputies answered a call at the QuikTrip at the corner of Hwy. 85 and Hwy. 279, north of Fayetteville. The call came from employees of the store who had attempted to get the disruptive suspect to leave the premises.
The suspect was intoxicated, acting strange and openly drinking alcohol at the scene, according to reports. When he initially encountered the deputies he took off running but was secured after a short foot pursuit across the roadway. There was a confrontation during which he made contact with the deputies, adding to the charges against him.
He was brought back to the patrol vehicle where a search turned up numerous items of drug paraphernalia.
Charges included two counts of simple battery against police, two counts of obstruction of an officer, and one count each of possession/use of drug-related objects, drug possession/sale/manufacturing, pedestrian walking on roadway, and pedestrian under the influence.
Also over the weekend, two separate arrests led to Fayette officers exchanging suspects with other jurisdictions.
Ejaye Battle, a 50-year-old from Fairburn, was arrested by Fayette deputies the night of Jan. 29 on a traffic stop. When they ran his license, it was discovered that there was an active warrant for his arrest out of Gwinnett County, according to reports. He was taken to Fayette County Jail and held until Gwinnett authorities could come pick him up.
Jeffery Padgett, 29, of Snellville was already wanted in Fayette on charges of financial identity fraud and elder abuse. Someone who fraudulently takes money from a senior adult can be charged with elder abuse even if the interaction is not physical, Sheriff Barry Babb pointed out, and it was likely that the suspect assumed an elderly person's identity to misappropriate the victim's money.
Padgett was already in custody at the Fulton County Jail on unrelated charges when authorities learned that he was wanted elsewhere. Fayette deputies picked him up Jan. 27 and brought him back to their jail.