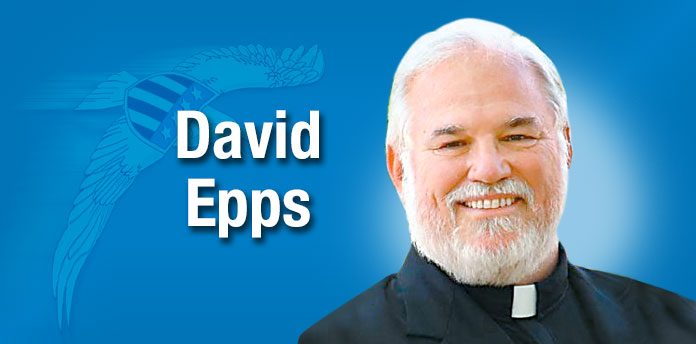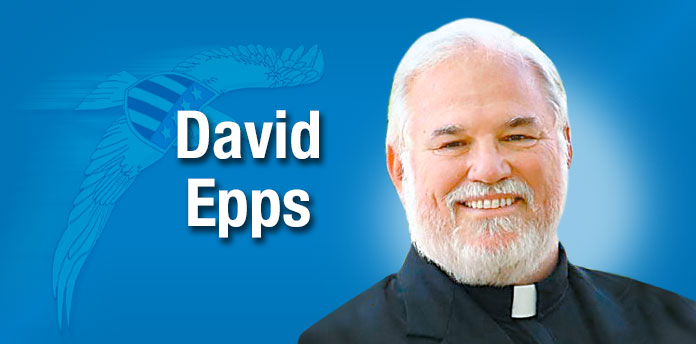 Halyna Anatoliivna Hutchins was a Ukrainian cinematographer born in the former Soviet Union. According to internet sources, she worked on more than 30 films, short films, and television miniseries. Hutchins, 42, was shot dead by Alec Baldwin during a break in the filming of "Rust," a movie starring Baldwin.
Baldwin pointed a .45 revolver, which was supposed to have no live rounds in it, at her and fired. Baldwin told authorities that he thought the gun was "cold," that is, unloaded with live rounds but containing "dummy" rounds. He also reported that he did not pull the trigger and the gun just "went off."
Anyone who has had any competent experience with pistols, or any other firearms, knows that one never, ever, under any circumstances, points a gun at any person unless one intends to fire the weapon.
In fact, a competent gun owner will always check a weapon to make sure it is "safe." "Safe," meaning that the firearm is unloaded and that there is no round in the chamber, before inspecting the weapon or handing it to another person. And one never puts one's finger on the trigger unless one is ready to fire.
Baldwin violated both of the first two norms. And his finger was on the trigger before the weapon discharged its deadly round.
Baldwin reported that he did not pull the trigger and that the weapon just "went off." As reported in USA Today and multiple other sources, the FBI confirmed that the weapon couldn't fire without the trigger being pulled. So, Baldwin lied.
He pulled the trigger and the bullet hit Ms. Hutchins in the stomach, went through her body and wounded a director in the shoulder. She died later that day in an Albuquerque hospital.
Baldwin has been charged with involuntary manslaughter. He could face from 18 months to 5 years in prison, depending on the final charges and outcomes. He has also been civilly sued by the Hutchins' family and has agreed in a settlement to pay an undisclosed amount of money.
It has been argued that the person in charge of the props was responsible for ensuring that the gun was, at all times, safe. And, while this is true, it is Baldwin who acted irresponsibly and pointed and fired a gun in the direction of people on the set. The armorer, who was in charge of the gun, also faces criminal charges.
Many years ago in another state, I was in a downtown business talking to a friend. A mutual friend walked in and displayed a .45 semiautomatic pistol he had just purchased. He said, "This has real stopping power," and pointed the gun at me.
Surprised, I began to step to the side and said, "Don't point that thing at me!"
He replied, "Aw, it's not loaded," and pulled the trigger.
What followed was an ear-splitting "BOOM," as the bullet smacked into the wall where I had been previously standing. It tore through the sheetrock and traveled into the kitchen in the restaurant next door, slamming into pots and skillets. He had a shocked look on his face as shouts and screams came from the kitchen. Fortunately, no one was hit. And this idiot was a brand-new cop!
The tragedy in the "Rust" incident is that a woman was killed, and a man wounded, by stupidity. The irony is that Alec Baldwin has a history of speaking out against gun rights activists, the National Rifle Association, and has long advocated for gun control legislation.
Yet, he apparently has no problem using guns in a movie that he is producing and treating it as a toy on the set. In truth, a vast number of Hollywood celebrities who argue for gun control have no apparent problem in utilizing firearms and the glorifying of violence in their films. At least, as long as it is profitable for them.
According to americangunfacts.com, 81.4 million Americans own guns. Guns.com reports that there are 434 million guns in the United States and statista.com says that 393 million of these are in civilian hands. The overwhelming majority of these weapons will never be used in a crime and an even smaller number will cause the death or another, self-defense or otherwise.
Guns, in the hands of responsible, mature, law-abiding persons, are not dangerous. And guns don't just "go off," as some people wrongly think. An "accidental discharge" doesn't mean the gun just "went off." It means that someone "accidently" pulled the trigger, or in Baldwin's case, pulled the trigger on purpose, believing the weapon had been made "safe" or "cold."
As the actor demonstrated on the movie set, guns don't kill people. People kill people. Sometimes they use guns to do it.
[EDITOR'S NOTE: The title of the movie has been corrected.] 
[David Epps is the Rector of the Cathedral of Christ the King (www.ctk.life). Worship services are on Sundays at 10:00 a.m. and on livestream at www.ctk.life. He is the bishop of the Diocese of the Mid-South (www.midsouthdiocese.life). He may be contacted at davidepps@ctk.life.]