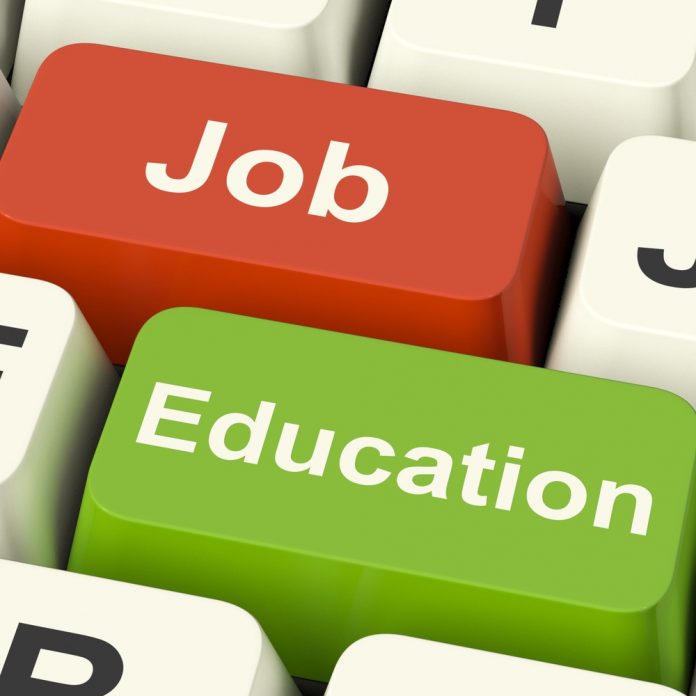 Fayette County, GA — "What will you do after you graduate from high school?" is a question many students answer. More than a dozen students at Fayette LIFE Academy learned about an effective path to public service careers.
The Public Works Club is a partnership between Fayette County Government and the Fayette County School System. The club is designed to teach students about career opportunities that may be overlooked.
The January 11 meeting started with refreshments and an overview of the program.
"This was an introduction to job opportunities in Public Works," Steve Hoffman, Director of Fayette County's Road Department, said.
"Public Works departments that are involved are Road, Environmental Management Department, Fleet, Engineering, and Water System," he said.
Students learned about what each department does to serve the county. Bradley Klinger, Assistant Director of the Road Department, said he hopes the students will appreciate the experience.
"We hope high school students will look into Public Works jobs when they complete their schooling as an alternative to retail and service industries. These available jobs can be from local governments such as Fayette County or one of the many private sector companies," Klinger said.
"The students will understand these skills are learnable and do not require a college education," he said.
Social Studies Teacher Kenneth James said the club will offer in-depth learning about various careers in Public Works.
"The goal of the club is twofold. The first is to provide students with an insight into potential career opportunities that aren't traditionally pushed in high school. The club will give students an opportunity to learn about a variety of topics in Public Works including the operation of large construction equipment and how it relates to video games, underground utilities, GIS (digital mapping) with drone technology, surveying, equipment, and large truck repair, how drinking water is purified and transported from the facility to homes and customer service," James said.
"We hope this exposure can turn into career opportunities for our young people. The club can also serve as a pipeline for Fayette County Public Works to train and recruit young people into the industry," he said.
Student Esteban Guzman, 18, said the first meeting of the Public Works Club exceeded his expectations.
"I thought it was going to be something basic like going up there and cleaning up the road but it's way more fun than that: it's three times better than I expected," he said.
"I was thinking about going to college but now with this club, I will be able to learn about new experiences and activities I can learn," Guzman said.
After the classroom presentation, students gathered outside to operate a Grapple Truck. Fayette County Road Department employees coached students on how to use the grapple to lift and lower a heavy tree trunk. William Destine said the experience reminded him of playing video games.
"The controls were actually easy, just like a (video) game. I had fun doing that because I do love playing games. It was way more advanced than what they were telling us. When I got up there, there were two joy sticks that I had to use so that was pretty cool," Destine said.
"I hope to learn everything and anything that I can from now on. And just pick out new job opportunities. I'm glad that I came out here and I really enjoyed myself today."
M'Kenzie Gaddis, 17, said the first meeting of the club gave her a big picture of Public Works.
"I thought it was cool how everything came together at the end. I think Public Works is important because it keeps the environment safe," Gaddis said.
"I think Public Works is a pretty good career choice. If you don't know what to do after high school, I'd say go for it. You'll make good money and everything," she said.
The Public Works Club meets twice a month. For more information, please email Bradley Klinger at bklinger@fayettecountyga.gov.