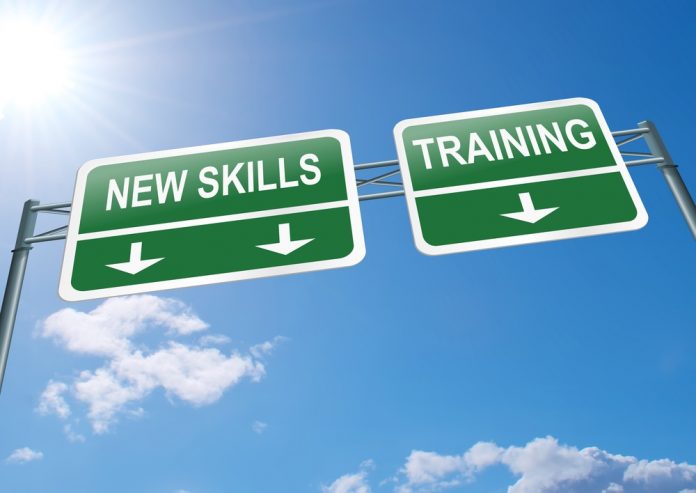 ATLANTA, January 18, 2023 — Beginning in March, Construction Ready and Goodwill Industries of the Southern Rivers (Goodwill) are partnering to offer a pre-apprenticeship training program in Newnan. Through this partnership, Newnan area residents will be eligible for a fully-funded 20-day construction education program that ends with training, credentialing and job placement.
There is a high need for skilled workers across Georgia as more workers are retiring than are entering the workforce. So closing this "skills gap" and educating more people about careers in the skilled professions is Construction Ready's primary goal. Funding for all the students to participate was provided by Goodwill Industries of the Southern Rivers.
Classes will take place Monday through Friday from 7:45 a.m. until 5 p.m. beginning March 6, 2023 and ending March 31. A graduation with an announcement of job placement will take place March 31, 2023 at 10 a.m. The registration deadline for this session of classes is February 20, 2023.
The Newnan classes will be held at the Goodwill Training Academy located at 3121 Highway 34 East, Newnan, Georgia (map). For more information and to register, applicants should visit https://goodwillsr.org/constructionready or https://constructionready.org
"We are excited to partner with Goodwill Industries of the Southern Rivers to strengthen our efforts in Newnan," says Construction Ready President and CEO Scott Shelar. "When we hear their success stories and see new graduates entering the construction industry, it confirms we are making a difference for so many Georgians who are looking for a new career."
"Equipping people with the skills they need to provide for themselves has been our core mission for over 125 years," says Jack Warden, CEO, Goodwill Industries of the Southern Rivers. "Partnering with Construction Ready continues our tradition of helping people change their lives through the power of work. We are excited to help individuals launch a sustainable career!"
Since 2014, the Construction Ready adult education program has trained more than 1,450 workers of all ages for a successful career in construction. Successes of the program include:
97% job placement by end of training
Average starting salary of $13-17/hour
70% of participants employed with the same company one year later
About Construction Ready
Construction Ready works with high school students, parents, employers, teachers, counselors, and partners to strengthen the youth workforce and address the immediate needs of the skilled labor market. The nonprofit was created almost 30 years ago and works to close the skilled workforce gap that is impacting the industry nationwide. Those interested in being a part of Construction Ready can be a part of its K12 programs, Little Builders, CareerExpo, and adult training programs. More information is available at www.constructionready.org.
About Goodwill Industries of the Southern Rivers
Goodwill Industries of the Southern Rivers Inc. (GoodwillSR) is one of 155 independent, community-based Goodwill nonprofits across the United States and Canada. Headquartered in Columbus, Ga. and governed by a board of directors consisting of local business and civic leaders, GoodwillSR serves 50 counties in west Georgia and east Alabama as one of the region's top employers and by providing free career services including job coaching, training and skills classes, GED preparation and testing, along with many other services designed to connect individuals to work.
Goodwill is unlike other organizations because our primary goal is to provide individuals with the skills and job placement services they need to ensure advancement opportunities and sustainable careers for a lifetime. These programs are all made possible through the donation of gently used clothing and household goods that are sold at Goodwill retail stores. Learn more at https://www.goodwillsr.org/.