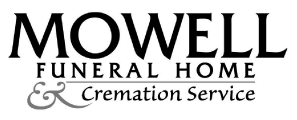 "Do what's right; do your best; and love your fellowman" — was Pappy's response when questioned about living a long, good life. As a 102-year-old, he said, "I'm only here for one reason — to be a witness."
Clarence E. "Pappy" Boynton was born in Flint, GA to Clarence E Boynton, Sr. and Flora Herring Boynton. His Depression Era childhood was in Albany, GA where he was raised in Christian faith and community.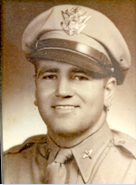 Lettering in football at Albany High, he was a member of the 1939 state football championship team and recognized as an "all state" high school player. Earning a football scholarship provided him the only opportunity to attend South Georgia College, Newberry College and then Mercer University where he was a member of the 1941 football squad.
After the attack on Pearl Harbor, the entire team enlisted in the U.S. military. Since he did not particularly like to swim or take long walks, he decided to join the Army Air Corps in early 1942. He quickly advanced through the ranks to qualify as a captain flying a C-47 Gooneybird.
Following WWII, he finished his college studies at Alabama Polytechnic Institute at Auburn; while he cannot be described as an "academic," he graduated with a degree in aviation management; then on to briefly work with Delta Air Lines in Macon and finally a long career with FAA Air Traffic Control at the Atlanta Regional Center.
Along the way he was destined to meet the personable, beautiful, and intelligent Martha Elizabeth Brundage of Macon, GA; when invited to a family meal by Martha's older brother Gene Brundage, who was also on the 1941 Mercer team. He saw her picture on the mantle and proclaimed he was going to marry that girl. That's a story in itself. Mimi and Pappy were married in 1942 and enjoyed 73 and a half years of a loving marriage and raised their two sons, Mike, and Ridge, in a "Leave it to Beaver" home in College Park, GA.
When Mercer brought back their football program in 2013, Pappy was proud to represent that 1941 team as honorary co-captain and gave a heart-warming Knute Rockne style pep talk in the Bears locker room before the big game.
Pappy and Mimi always "lived" their love in Jesus Christ and His teachings, and this directed their path as a couple, as parents and members of their church and neighborhood communities.
He was predeceased by his wife, Martha; and her brother, Gene Brundage; brother Bill Boynton.
His legacy and survivors include: brother, Jim Hall (Bonnie); sister, Jeanne Hall; sons, Mike (Margaret), and Ridge (Sherry — deceased); five "grands," Chris (Nina), Brian, Joy (and their mother Alice McClanahan), Brittan Parker (Joey), Charlie (Karen); five "great-grands," McKenzie, Parker, Katrina, Layla, and Mae Parker Brundage; nieces, Cindy, Tracey Boyd (Glen), Kelley (Beth), and Lynn Jackson (Fred) with their large family.
A funeral service will be held at 11:00 AM on Tuesday, January 3, 2023, at the First Baptist Church, Peachtree City. The family will receive friends from 5:00 PM – 7:00 PM on Monday, January 2, 2023, at the funeral home. Interment will follow the service at Westminster Memorial Gardens, Peachtree City.
Anyone wishing to make a donation, please do so to your favorite charity in Pappy's honor.
We welcome you to provide your condolences, thoughts, and memories on our Tribute Wall.
Mowell Funeral Home & Cremation Service, Peachtree City, www.mowells.com