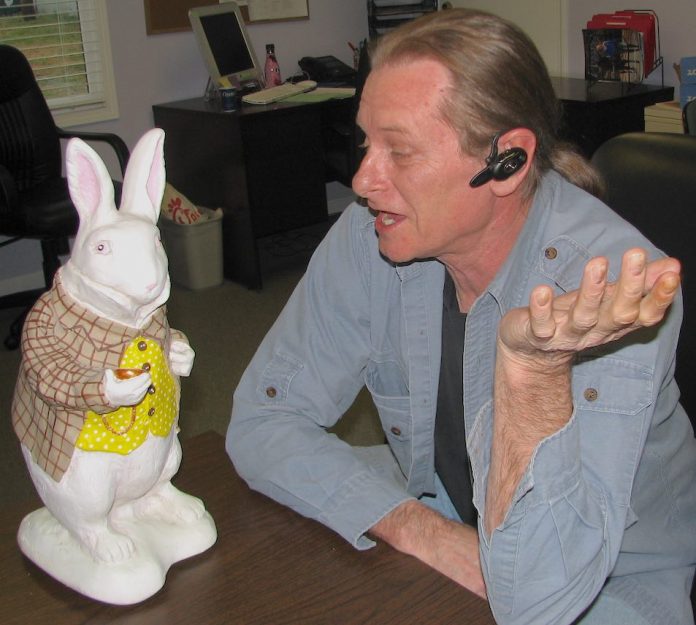 A memorial service for local journalist Ben Nelms will be held at 11 a.m. Thursday, December 29, at Mowell Funeral Home Chapel in Peachtree City. The family will receive friends and visitors prior to the service, from 10 until 11 a.m.
Thousands of people across Georgia are mourning the passing of Mr. Nelms, 71, who died Wednesday, December 21, 2022. He was respected and loved by officials, friends, and readers of The News and Farmer and Jefferson Reporter, and The Citizen newspapers.
He is missed by residents in Louisville, Wadley, Wrens, Stapleton, Avera, Bartow, Matthews, Fayetteville, Peachtree City, Tyrone, Brooks, Woolsey, Senoia, Sharpsburg, Newnan, Palmetto, Chattahoochee Hills, and Fairburn, all communities he reported on during a 24-year career as a local journalist.
Mr. Nelms began a midlife career in journalism in 1998, joining Joyce Beverly and a small team at The News and Farmer and Jefferson Reporter in Louisville, Georgia. He worked there until January 2005, when he moved to Fayette County to join Cal and Joyce Beverly at The Citizen. He was known for his determined "dog with a bone" reporting of local issues and for the profound relationships he maintained with local citizens.
Notable stories Mr. Nelms covered in Jefferson County included the disappearance of Bill "Bo Peep" Farrer, a now 20-year-old cold case that began when Mr. Farrer did not return from a routine trip to one of his favorite fishing holes in September 2002. His car and boat were found on the scene, where Mr. Nelms observed fruitless search and rescue efforts firsthand.
He continued to cover and investigate the case even after moving to Fayette County. An acknowledged expert on the case, he was interviewed as recently as September of 2021 by a television station in Augusta, Georgia for their Cold Case Project series.
Archives of The Citizen website hold 9,073 stories authored by Mr. Nelms. His first "beat" was South Fulton, with his first story appeared in The Citizen on Wednesday, January 26: "Perdue goes to Palmetto to tout land plans."
Two days later, four stories by Mr. Nelms covered a conservative initiative in Palmetto, a rosy outlook and call for unity among South Fulton leaders, and an opinion piece, "To make a difference," in which he encourages leaders of cities to set aside their differences with neighboring officials and work together toward a common goal.
From there, he wrote more than 10,000 articles covering news and philosophy in the printed pages and online about happenings around Fayette, Coweta, and South Fulton.
Many people credit his investigative coverage of the onion-odor in north Fayette and South Fulton counties with subsequent action by the Environmental Protection Agency.
The family will also receive visitors during a drop-in afternoon of "Ben Stories" in Louisville, Georgia, on Saturday, December 31, at the home of Cal and Joyce Beverly.