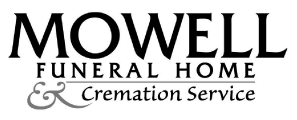 Elizabeth Adams Perkins, 98, of Fayetteville, GA was born July 31, 1924 and went to be with her Lord on December 23, 2022.
She was preceded in death by her husband, Rev. Thomas H. Perkins Jr. and her youngest son, Col. Hiram "Mike" Perkins. She is survived by one sister, Wilene Barnet, her oldest son, LTC(R) Thomas H. Perkins, two daughters-in-law, Renelle W. Perkins and Janice J. Perkins, four grandchildren, Rev. Patrick Perkins (Pamela), Jeffrey Perkins (Maureen), Rev. Kenneth Perkins (Jennifer), and Kellie P. Medlin (Michael); 18 great-grandchildren, and many nieces and nephews.
Elizabeth retired after many years of service as an administrative assistant for Chrysler Corporation. She also managed Tara Beach in the later part of her professional life. Elizabeth's life was characterized by service to her Lord, her family, and her church.
The funeral service will be held at 1:00 PM Wednesday, December 28, 2022 at First Baptist Church Jonesboro. Elizabeth will be laid to rest at Holly Hill Memorial Park in Fairburn, GA following the service. The family will receive friends Tuesday from 6:00 to 8:00 PM at the funeral home.
In lieu of flowers, please honor her with a donation to "All For God Ministry (AFG-Kenya)," c/o First Baptist Church of Jackson, 1227 W. 3rd Street, Jackson, GA 30233 or online at https://www.jacksonfbc.com/give.
Mowell Funeral Home & Cremation Service, Fayetteville — www.mowells.com